Our focused web technologies:-

Full Stack
Java
Dot Net
Android
iOS
Flutter
PHP
Laravel
Node JS
React JS
React Native
SharePoint
Angular JS
Ruby On Rails
MS Dynamic CRM
Front End
Ecommerce
Hire Dedicated Web Developers from India
From 2021 to 2026, the global IT outsourcing industry is estimated to generate $425.19 billion in revenue. According to Statista, the profit from IT outsourcing services will reach $413.72 billion by the end of 2021. The most obvious and achievable advantages, according to Deloitte, were cost savings, operational effectiveness, and consistency. Companies must incorporate the newest IT technology into their operations and products in order to remain competitive in a fluid market. However, if you have no prior knowledge in the field of technology, hiring a dedicated developer from an offshore team can assist you. Even in the midst of global pandemic limitations, outsourcing has shown to be the best answer for any business problem: you may cooperate remotely with an offshore programming staff located anywhere in the world.
It all begins with a 'Hello'!! We are devoted to providing a solid foundation for your company concept with ZERO upfront investment.
Benefits of Hiring our outsourcing and offshore IT Developers
You're a business owner with an app concept in mind. You require the app but lack the time or resources to hire resources. Is it possible that we're referring to you? It's probably time to think about reasons why you need a dedicated hiring paradigm.
1
Full Control Over Your Project
The contracted development team will be completely under the supervision of the clients. The development team you engage will work closely with you to plan, create, and deliver a product that fits your business needs.
2
Access to Up-to-Date Technology
It's difficult for small firms to get access to all of the latest technologies. When you work with offshore software development services, you may devote the majority of your time to acquiring new software skills.
3
Managed Teams
We manage the development teams and make sure they have all they need to provide excellent results for you. We give our developers pleasant working environments and ensure that they have all of the required tools.
4
Quality
Quality and innovation should be the foundational cornerstones of every company. If you see a decline in the quality of your goods and services, now is the best time to consider employing offshore software experts.
5
Timely Deliverables
Collaboration with an offshore software business can lower the total time spent on recruiting. You can always complete a job faster by cooperating with as many professionals as you require.
Business Models for Hiring Dedicated Web Developers
Choose from our Flexi-hiring models according to your business requirement and budget. Get a dedicated web development team committed to delivering results.
Managed By Client
With best-in-class tools, our qualified, seasoned specialists provide excellent end-to-end software development services. We're your partner in finding the perfect technical expertise for your specific needs, whether you need a single developer or a full-fledged team.
Managed By MT
When you employ software engineers, you're not just giving them a task and expecting them to complete it in a vacuum. If you don't have an in-house management team, we'll take care of it for you, ensuring that our developers work in tandem with your stakeholders and teams to provide consistent, high-quality outcomes.
Web Developers For Hire On Effective Engagement Models
Hire Experienced Web Developers for Successful Project Completion
Full-Time Hiring
Part-Time Hiring
Hourly Hiring
| | | | |
| --- | --- | --- | --- |
| | Full-Time Hiring | Part-Time Hiring | Hourly Hiring |
| View Hire | 160 Hours / month | 80 Hours / month | On Demand |
| Hiring Period (Min) | 1 Month | 1 Month | 40 Hours |
| Methodology | Agile / Scrum | Agile / Scrum | Agile / Scrum |
| Communication | Phone, Chat, E-mail | Phone, Chat, E-mail | Phone, Chat, E-mail |
| Project Trackers | Daily Reports, Basecamp, Jira, Redmine etc. | Daily Reports, Basecamp, Jira, Redmine etc. | Daily Reports, Basecamp, Jira, Redmine etc. |
| | Hire Now | Hire Now | Hire Now |
30+
CLIENT REVIEWS ON CLUTCH

4.5
CLIENT RATINGS ON GLASSDOOR

4.7
CLIENT RATINGS ON FEATURED CUSTOMERS
Hire Certified Developers For Your Complex Needs
ManekTech handles the complete corporate mobile app development cycle, from idea through application development, regardless of how diverse or complicated your requirements are.
Full-Stack Developer
To prosper online and generate improved business results, every firm needs cutting-edge development services. You may obtain exceptional outcomes at the most affordable costs by utilizing our end-to-end full-stack development services. Hire a full-stack developer from us to get your web and mobile apps off the ground using a range of front-end and back-end technology stacks.
Front-end Developer
We provide intuitive UI-UX design and front-end development services to help your business stand out from the crowd as an internationally famous finest front-end development company. To provide your user with an extensive visual experience, we use best-in-class tools and state-of-the-art front-end development services.
Back-end Developer
With the help of cutting-edge backend experts, you may build a solid basis for your development project. Control servers both on-premises and in the cloud to power up the nerve center of your development endeavor. enlist the help of highly skilled back-end engineers to build, optimize, and deploy server-side code that is both complex and functional.
Database Developer
Our database developers provide you with the best options for migrating, consolidating, or upgrading your computer infrastructure. We maintain track of our customers' various requirements on a regular basis, and employing Database developers is one of those criteria with which we continue to satisfy our clients' needs.
Mobile Developer
Improve your company chances by developing a bespoke mobile app that focuses on providing a distinctive user experience! By providing high-end mobile app development services, we can assist you in moving up the digital maturity curve. We offer full-service application design, integration, revolutionary top-of-the-line solutions, and support, among other services.
Quality Developer
ManekTech is proud to house a team of highly qualified professionals that provide quality developer and software testing services to meet all of your testing and quality requirements. To preserve openness and efficiency, our staff guarantees that you have the greatest resources for your needs. Even after the development, we give you maintenance and help 24 hours a day, seven days a week.
Hire Dedicated Web Developer in 5 Simple Steps
Add top tech talent to your team. With our established methods and tech mentorship, we monitor the execution and administration of your software projects.
Hire The Best Offshore Team For Your Next Project
Hiring a dedicated developer has a number of benefits, including cost savings and the flexibility to scale quickly. ManekTech enables you to choose from a larger pool of talent, and you might even find your next in-house development rockstar.
1
Engagement Models
Investing in full-time developers? Do you want to employ the finest team for your app development project? Over 4400 mobile apps have been created by us. To hire dedicated programmers, contact our expert immediately.
2
Direct Point of Contact
We assist global startups and corporations in hiring dedicated developers to meet their unique software development needs. Create a team of experts with 10+ years of expertise in multiple technical fields, effective communication, and frequent updates to ensure on-time delivery.
3
Technology Experience
Upskill and grow your business with a team of dedicated developers that are professionals in a variety of technical sectors and are committed to bringing your ideas to life.
4
Select Your Own Team
With the help of our skilled developers, you can establish competitive agility and value-driven long-term capabilities.
We're constantly ahead of the curve when it comes to technology. Our professional development teams are well-versed in cutting-edge technology, allowing us to achieve your visions in the most efficient manner possible.
Organizations frequently fall behind on software projects because they try to use in-house resources that fail to deliver enterprise-grade solutions with precision, resulting in the firm paying for hardware, software, and additional perks to staff.
Hiring a specialized team of developers brings in digital transformation experts who will create custom strategies to meet your company's objectives. ManekTech knows the heart of your business, develops clever strategies, and facilitates your transfer from legacy systems to new interfaces with unrivaled accuracy, thanks to its staff of 200+ professionals.
Hire an offshore team to help you double your digital efforts by using their unique expertise.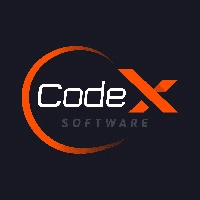 My company utilizes ManekTech for assistance with expediting our production. They have provided exceptional service thus far during the numerous projects I have contracted them for, and I continue to work with them. Great company, great team, and great pricing.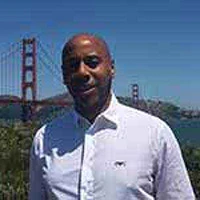 I was at first worried about doing business with developers in another country as I am based in the UK, but I had spoken to a guy from Manektech called Anil, who assured me that using Manektech for all my development work would not be a risk at all and they have proven me right.
Areas we serve
USA
4100 NW Loop 410, Suite 200, San Antonio, Texas, USA 78229
UK
7 Artisan Place Harrow, HA3 5DS
India
4th Floor, Timber Point, Prahaladnagar Road, Ahmedabad, Gujarat - 380015