Driving Success of Emerging Businesses Built on Pioneering Ideas with Our Niche Services
We are living in an era that's marked with disruption of technologies. Brilliant young minds are implanting ideas into applications and systems aimed at impacting lives with meaningful changes. Helping those aspiring minds are ManekTech's assorted array of services with which we nurture, structure and shape those ideas to drive success that goes hand-in-hand with values. We accordingly implement our expertise in the latest technologies to guide our clients in every step of the way.
We work with start-ups that are chasing excellence, with mid-sized businesses that are looking for affluence and with enterprises that are looking for sustainable expansion
We Work With Startups, Small Business and Enterprises.
ManekTech is a mobile apps , software & web development company based in India. We are privately held company founded in 2011. We offer mobile apps development, software development, web development, CMS & Ecommerce, UI / UX design and hire dedicated developer services to SMBs to Multinational companies and government sector across the globe.
Start-ups
Witness the unlocking of technological advancements with the out-of-box ideas of young, brilliant minds coupled with ManekTech's rapid app development services.
Mid-Sized Businesses
For all those mid-sized businesses which dream of making it big, ManekTech brings forth its target-specific services priced at the most moderate rates.
Enterprises
Working with a whole suite of ERPs, CRMs, databases and cloud technologies, ManekTech efficiently handles the complexity of web development presented by enterprises.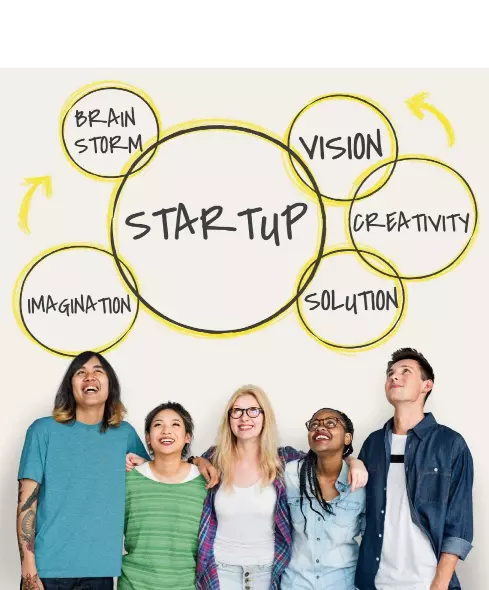 1
Start-ups
Start-ups are those pioneering small businesses which are changing the conventional components of business technologies. They are truly synonymous with innovation and to encourage such innovative initiatives, ManekTech comes up with services of Rich Internet Applications, Single Page Applications and Rapid Web development to furnish highly efficient and lightweight mobile and web apps that consume less resources and time and can be run across any device. Our selected services for start-ups are designed with the chief objective of propelling digital transition with minimum investment so as to allow brand proliferation with maximized ROI. The necessary steps involved are:
Prototype development with inculcation of client's ideas
Customized development services inclined to provide speedy development with SPAs and RIAs
Relentless support and performance monitoring for immediate resolution of technical issues
Idea to Prototype
Development Service
Maintenance and Support
2
Mid-Sized Businesses
Competent service at competitive rates – that's what mid-sized businesses need. Harnessing the potential of technologies is not the only factor for the growth of mid-sized businesses. Specifications matter a lot when it comes to mid-sized businesses, and that's why ManekTech offers solutions that act as the most viable options for extending capabilities at the most minimal rates.
We eliminate the technological bottlenecks for growing mid-sized businesses with our plug-in developments, third-party libraries and API integration. Utilization of these services results in redundancy of both time and resources along with empowering establishment of digitalization. The steps we take for implementing the roadmap for this transformation are:
Providing automation solutions that free up resources that can be used to focus on other core business operations
Precise customization and integration services to extend capabilities
Analysing apps and systems to come up with viable migration and upgrade solutions
Personalized engagement models for providing services at competitive rates
Business Automation
Development Service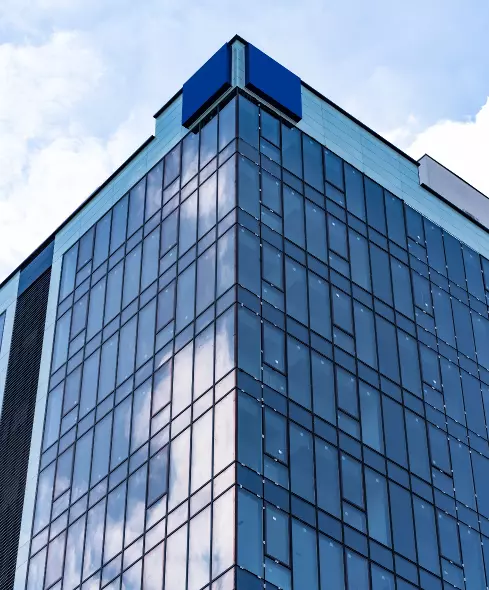 3
Enterprises
Enterprises are marked by their branching – different departments, multiple procedures and seemingly endless protocols, not to forget the huge data to be handled. Such enterprises need a combination of technologies like efficient CMS, ERPs, CRMs along with robust database systems. Our services for enterprises are designed to combine their multiple facets and reorganize their processes in such a way that exchange of information, data and documents through different branches and extended operations take place in the most hassle-free way. The necessary steps involved in our service to enterprises are:
Thorough analysis of requirements
Evaluation of application strategies including mobile and web apps
Planning and designing mobility solutions
Consultation services to have one-to-one discussion with our tech experts
Mobile Strategy
Enterprise Mobility
Consulting
Frequently Asked Questions
We always value and respect our employees' personal beliefs and decisions. We provide a platform for our team to demonstrate their distinct abilities. Check out these common queries which linger on your mind before approaching.
Areas we serve
USA
4100 NW Loop 410, Suite 200, San Antonio, Texas, USA 78229
UK
7 Artisan Place Harrow, HA3 5DS
India
4th Floor, Timber Point, Prahaladnagar Road, Ahmedabad, Gujarat - 380015