Hire Dedicated Node.js Developers For Best Application Development
Node.js Programmers can help you determine the best architecture and methodologies to utilize, as well as oversee the successful execution of your software projects. In addition, our team of Node.js developers will assess your idea or existing online or mobile applications to discover difficulties and make the best recommendations for your company to provide customized Node JS application development services.
Why Hire ManekTech's Node.js Developers?
Hire a Dedicated Node.js Developer who has completed hundreds of application development for various industry verticals. Delegate your development tasks, and rest assured.
1
Efficient Data Streaming
Hire Node.js Programmers for Node.js Development to speed up the development process by allowing data to be streamed easily. Moreover, our developers use data streams to process files simultaneously to upload data simultaneously.
2
Reduced Timing
Node.js developers with performance optimization tips will help you finish your project faster. Our dedicated developers work relentlessly to improve user experience by making the application work quickly and speed up response time.
3
Improved speed
Hire Node.js developers from us who can quickly improve the speed of your application. Node.js developers will assist you in building high-performance apps using the GoogleV8 engine to empower your Node.js platform.
4
Simple database integration
Hire Node.js Developers who have expertise and years of experience integrating databases from NoSQL to the Node.js platform. The team is efficient with all database types and ensures a high level of security.
Why Choose our Developers for Node.js Development?
Find your competent and seasoned Node.js developer base with certified professionals having experience and expertise in Node.js Development.
Hire Node.JS Developer
Hire a Node.JS developer from ManekTech to get well-aligned, scalable and secured applications for streamlining productivity and better output. Our Node.JS developers have in-depth knowledge of Node.JS development. Our Node.JS developers' technical efficacy makes them the most suitable partner for your Node.JS development needs.
Hire Node.js Developers
7+ years of experience
Prasanna having a total of 7 years of experience. He can demonstrate proficiency in all phases of development including requirement gathering, requirement analysis, efforts estimation, design, development, code review and refactoring, deployment, and post-implementation support. He has Strong software development skills and experience in building web applications from initial specification to final deployment and acceptance. Prasanna provides direction and mentoring to developers and architects. He collaborate cross-functionally to determine the feasibility of code, ensure code quality, and deliver releases. Prasanna having knowledge of both front end and back end technologies, currently managing and developing projects on NodeJS and React JS.
Skills
JavaScript
Ajax
REACT
Node.Js
Hire Node.JS Developer
Send us your requirements on
We elevate your node.js development strategy, offer end to end services and build next-gen Project.
Hire Node.JS Developers With Our Effective Engagement Models
Hire Experienced Developers for Successful Project Completion
Full-Time Hiring
Part-Time Hiring
Hourly Hiring
| | | | |
| --- | --- | --- | --- |
| | Full-Time Hiring | Part-Time Hiring | Hourly Hiring |
| View Hire | 160 Hours / month | 80 Hours / month | On Demand |
| Hiring Period (Min) | 1 Month | 1 Month | 40 Hours |
| Methodology | Agile / Scrum | Agile / Scrum | Agile / Scrum |
| Communication | Phone, Chat, E-mail | Phone, Chat, E-mail | Phone, Chat, E-mail |
| Project Trackers | Daily Reports, Basecamp, Jira, Redmine etc. | Daily Reports, Basecamp, Jira, Redmine etc. | Daily Reports, Basecamp, Jira, Redmine etc. |
30+
CLIENT REVIEWS ON CLUTCH

4.5
CLIENT RATINGS ON GLASSDOOR

4.7
CLIENT RATINGS ON FEATURED CUSTOMERS
Augment Your Team with Our Node.js Developers
Drop a message specifying your requirements to hire Node.Js development services and developers, and we will reach out to you for a consultation session.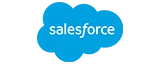 #Client's love
My company utilizes ManekTech for assistance with expediting our production. They have provided exceptional service thus far during the numerous projects I have contracted them for, and I continue to work with them. Great company, great team, and great pricing.
Areas we serve
USA
4100 NW Loop 410, Suite 200, San Antonio, Texas, USA 78229
UK
7 Artisan Place Harrow, HA3 5DS
India
4th Floor, Timber Point, Prahaladnagar Road, Ahmedabad, Gujarat - 380015