Hire Dedicated Cloud Deployment Specialists For Your Project
Integrating cloud will give your business a cutting edge, and that's why hire a cloud deployment specialist from ManekTech. However, transitioning from an onsite server to a cloud is not easy. So, to make the process smooth, reach out to our experts. They will guide you appropriately towards the need for updates to AWS database migration to the cloud network.
Why Hire Cloud Deployment Specialists from Us?
Get in touch with our expert cloud specialists knowing about AWS, Azure, and other cloud platforms and efficiently solve your problems. With us, there won't be any missed deadline or wastage of money.
1
Server performance and load management
Do not let redundancy make your business and IT infrastructure slow and hanging by a thin thread. Our professionals will carry on performance and load testing for scalability.
2
Cloud-based infrastructure development
Enhance your business productivity and take it to another level with our cloud IT infrastructure development and deployment services quickly and effortlessly.
3
Data migration and IT infrastructure transition
From migrating data into a new cloud database to enabling the transition of your existing business operations to a cloud server, our experts will assist you in every step. There won't be any misguidance or falsified claims on our behalf.
4
Regular server update and patches
No matter how many patches and fixes are given in code infrastructures, our cloud specialists will help deploy the changes and upgrades to the cloud network smoothly and without hassle. With our developers, your business will always stay updated.
Want to Check Whether Cloud Deployment is for Your Business?
Enhance your business productivity and efficiency with our expert cloud deployment services. Enjoy a next-level platform of technological advancement!
In Search of Skilled and Certified Cloud Deployment Specialists?
Wait no more and hire cloud developers that fit your project budget via three hiring options. First, integrate new-age cloud technology into your business or IT infrastructure. Our team will never let you down.
Hire Cloud Deployment Developer
4+ years of experience
Scott is an experinced Cloud Deployment Specialist with 4+ years of professional experience. He is always interested in learning new technologies and strong knowledge Cloud deployment.
Hire Cloud Deployment Developer
Send us your requirements on
We elevate your cloud deployment development strategy, offer end to end services and build next-gen Project.
Hire Cloud Deployment Web Developers With Our Effective Engagement Models
Hire Experienced Web Developers for Successful Project Completion
Full-Time Hiring
Part-Time Hiring
Hourly Hiring
| | | | |
| --- | --- | --- | --- |
| | Full-Time Hiring | Part-Time Hiring | Hourly Hiring |
| View Hire | 160 Hours / month | 80 Hours / month | On Demand |
| Hiring Period (Min) | 1 Month | 1 Month | 40 Hours |
| Methodology | Agile / Scrum | Agile / Scrum | Agile / Scrum |
| Communication | Phone, Chat, E-mail | Phone, Chat, E-mail | Phone, Chat, E-mail |
| Project Trackers | Daily Reports, Basecamp, Jira, Redmine etc. | Daily Reports, Basecamp, Jira, Redmine etc. | Daily Reports, Basecamp, Jira, Redmine etc. |
30+
CLIENT REVIEWS ON CLUTCH

4.5
CLIENT RATINGS ON GLASSDOOR

4.7
CLIENT RATINGS ON FEATURED CUSTOMERS
Business Technology Made Efficient with Our Cloud Deployment Experts
Stop contemplating and give us a call so that our professionals can come up with the most feasible solutions for your business's cloud requirements.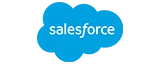 #Client's love
My company utilizes ManekTech for assistance with expediting our production. They have provided exceptional service thus far during the numerous projects I have contracted them for, and I continue to work with them. Great company, great team, and great pricing.
Frequently Asked Questions
1000+ clients on over 10,000+ projects
We'll set up whatever control panel you want, including cPanel, Plesk, Virtualmin, Webmin, Postfix Admin, phpMyAdmin, and many more.
Our Professional Services team has extensive experience architecting even the most difficult installations. For database synchronization, we may use technologies like HAProxy, GlusterFS, and Galera to create and install a high availability infrastructure. We may use distributed deployment technologies such as SaltStack, Chef, or Puppet to grow easily.
When you engage us to organize and execute any system administration operation, whether it's for a single site or a whole fleet of servers, you can be certain that it will be done securely, efficiently, and without stress. We would configure the new sync content, coordinate the DNS shift, and handle every other part of a site relocation, for example.
Need a consultation?
Drop us a line! We are here to answer your questions 24/7
Areas we serve
USA
4100 NW Loop 410,Suite 200San Antonio Texas USA 78229
UK
7 Artisan Place Harrow,HA3 5DS
India
4th Floor, Timber Point,Prahaladnagar Road,Ahmedabad, Gujarat - 380015,