Hire Dedicated Go Language Developers For Top-Notch Services
Our team of GoLang developers has been focusing on strategically boosting all aspects of our Golang Development services. To make sure our clients can utilize the maximum benefits of our services, we deploy the best tools and technology. As a result, we can help you build scalable business architectures, optimize your backend systems, and deliver quality web solutions to your project.
Why Hire Go Language Developers From ManekTech?
Our team at ManekTech helps you hire expert Golang developers who can help you build scalable and secure web apps. Take the first step to getting high-end business solutions.
1
Achieve Scalability Right at Your Fingertips
Golang can handle concurrency smoothly with multitasking capabilities. The end product we deliver is designed to be scalable. Our developers have years of industry experience developing reliable, scalable software applications. So by default, they can run efficiently as your application grows.
2
Speed of Development and Easy to maintain
Our dedicated GoLang Programmers work relentlessly to improve user experience by making the application work quickly and speed up response time. We hold expertise in picking the GoLang technique and have hands-on experience with its clear and straightforward syntax.
3
Ideal For Managing Heavy Loads
Go Language compilation performs many optimizations on the machine code to run as fast as possible. Work with an experienced GoLang development company where best-in-class developers manage all your complex projects. We can optimize your code and reinvent your architecture to finish your project quickly.
4
Concurrency and Fast performance
Google engineers built GoLang to be highly performant. To leverage the technology, our team of GoLang Programmers has the right expertise in performing the highest optimization and speeding up your application in a short time.
We Are The Perfect Fit For Your GoLang Project
Our team at ManekTech is composed of Golang developers who are well versed in delivering high-end business solutions. We work on many frameworks and technologies and are the best players in the industry.
Meet Our Team Of Experts
Hire expert golang developers and develop apps that follow high-code standards, using the latest tools, technologies, and methods based on research and planning.
Hire GoLang Developer
4+ years of experience
Mike is an experienced Golang Developer with 4+ years of professional experience. He is always interested in learning new technologies and strong knowledge about Golang development.
Skills
Web Architecture
Ajax
CSS
Golang
Hire Golang Developer
Send us your requirements on
We elevate your golang development strategy, offer end to end services and build next-gen Project.
30+
CLIENT REVIEWS ON CLUTCH
50+
CLIENT REVIEWS ON GOODFIRMS
30+
CLIENT REVIEWS ON YOUTUBE
Looking to Extend Your Team with the Top Talent in Go Language?
Drop us a message with your requirements, and we will reach out to you for a free consultation.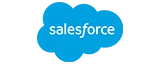 #Client's love
My company utilizes ManekTech for assistance with expediting our production. They have provided exceptional service thus far during the numerous projects I have contracted them for, and I continue to work with them. Great company, great team, and great pricing.
Frequently Asked Questions
Need a consultation?
Drop us a line! We are here to answer your questions 24/7
Areas we serve
USA
4100 NW Loop 410, Suite 200 San Antonio Texas USA 78229
UK
7 Artisan Place Harrow, HA3 5DS
India
4th Floor, Timber Point, Prahaladnagar Road, Ahmedabad, Gujarat - 380015,