Hiring Java Developers from Manektech
Java is the most popular programming language, especially when it comes to developing an application with exclusive features. Java is more robust, secure, and comes with better high-level concurrency tools than any other language. However, to get the most out of your investment, you will need experienced Java developers.
At Manektech, we've been offering Java developers on-demand for more than a decade. Our Java programmers can build simple as well as complex applications tailored to your business's requirements. As your business grows, our developers can also help you scale the application to meet your needs.
Why Manektech for Java Development Services?
Being a reliable Java development services provider, Manektech has Java experts with an average experience of 7+ years. Our Java developers are familiar with numerous Java frameworks and can offer you the right kind of service as per your requirement. Here are some major benefits of hiring Java developers from Manektech.
1
Post Launch Support
We will walk with you at every stage of the project, even after completing it. Should you need any support or have changes to be made, our developers will be more than happy to do that for you.
2
Quality Delivery in Timeline
Being a leading Java development agency, we guarantee quality delivery within your desired timeframe. We will also keep you updated with the project status throughout the development cycle.
3
Dedicated Java Developers for Your Projects
We are ardent about providing the best service to our clients. Therefore, when you hire developers from us, they will work exclusively on your projects. They will better understand your requirements when they work only for you, assuring timely delivery and error-free projects.
4
NDA and Contract Signups
We value security and privacy as much as you do. Therefore, when you hire our developers, we sign a contract that highlights all the terms mutually agreed upon (including payment). We also sign an NDA to keep your sensitive business information a secret.
5
Simple and Easy Boarding
Hiring Java developers from Manektech doesn't take much time. Just a few formalities and you will get experienced programmers for your project immediately. Since there are no long-term contracts involved, you get all the freedom you need to make your project a success.
Talented and certified Java developers with 11+ years of experience
Hire highly-skilled Java developers for your project from Manektech
Meet Our Team Of Experts
Hire expert java developers and develop apps that follow high-code standards, using the latest tools, technologies, and methods based on research and planning.
Hire Java Developer
4+ years of experience
Peter is an experienced Java Developer with 4+ years of professional experience. He is always interested in learning new technologies and strong knowledge about Java development.
Skills
Web Architecture
Ajax
CSS
JAVA
Hire Java Developer
Send us your requirements on
We elevate your java development strategy, offer end to end services and build next-gen Project.
30+
CLIENT REVIEWS ON CLUTCH

4.5
CLIENT RATINGS ON GLASSDOOR

4.7
CLIENT RATINGS ON FEATURED CUSTOMERS
Meet Our Team Of Experts
Hire expert Java developers and develop apps that follow high-code standards, using the latest tools, technologies, and methods based on research and planning.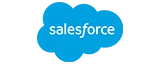 #Client's love
My company utilizes ManekTech for assistance with expediting our production. They have provided exceptional service thus far during the numerous projects I have contracted them for, and I continue to work with them. Great company, great team, and great pricing.
FAQs
1000+ clients on over 10,000+ projects
Need a consultation?
Drop us a line! We are here to answer your questions 24/7
Areas we serve
USA
4100 NW Loop 410,Suite 200San Antonio Texas USA 78229
UK
7 Artisan Place Harrow,HA3 5DS
India
4th Floor, Timber Point,Prahaladnagar Road,Ahmedabad, Gujarat - 380015,