Hire ASP.Net MVC Developers
We can help you grow your business with our highly skilled .NET developers. Our developers are experts in building highly customized ASP applications across different industry verticals to help accelerate business growth with result-driven ASP.Net MVC development services . Harness the real power of ASP.NET. Hire dedicated ASP.Net MVC Developers to build high-performance enterprise websites and apps.
Why Hire Our ASP.NET Developers?
Finding the right talent is not easy. We help you build the right team for your ASP.NET development that suits your needs, follow your processes and stick for the long term.
1
Security and Confidentiality
Our .NET developers always maintain your project's privacy with adequate data and confidentiality measures. Additionally, we have specialized NDA measures in place to ensure the highest level of security.
2
Fast and Easy Onboarding
Onboard ASP.NET developers into your team without complicated processes that prolong the onboarding process. We have a team of skilled developers who are always prepared to take projects with a short notice period.
3
Dedicated ASP.NET
Get access to top talent in the industry. Our developers are well skilled in various technologies, including ASP.NET, NET Core, C#. To date, our team has successfully launched .NET and .NET core framework applications.
4
Faster delivery and feedback
Our MVC developers follow a rapid iteration and feedback model to deliver projects at lightning-fast speed. Immediate feedback helps improve project quality, while shorter delivery time helps clients get to the market quickly.
5
Flexible and Cost-effective
Our developers are trained in multiple technologies. Whether website development, desktop, or mobile application, our ASP.NET developers are flexible with your needs. Moreover, all our developers are available at reasonable costs.
6
Best development practices
Code and architecture are the core of every project. Our ASP.NET developers follow the best development practices to keep code clean and easy to read. Moreover, they excel at building scalable, maintenance-friendly architecture.
Need help with ASP.NET development?
Hire ASP.NET development specialists in building .NET apps and platforms to help you scale your business to new heights.
Hire Asp.Net MVC Developer
Hire expert asp.net mvc developers and develop apps that follow high-code standards, using the latest tools, technologies, and methods based on research and planning.
Hire ASP.NET MVC Developer
8+ years of experience
Roshan has 8+ Years of experience with .NET MVC. He can design, code and support software solutions that can easily be scaled depending on client's needs. Always participated in user requirements meetings in order to transform client needs into proposed application designs. He has experience in creating and managing database objects like tables, views, stored procedures, Triggers, user defined data types and functions. Developing & Designing Applications using Microsoft ASP.Net, ASP.Net MVC, WPF, React-Js, Xamarin, UWP. He has implementation and development experience in programming with MS.Net frameworks and associated technologies such as C# - .NET 4.5, Java Script, ASP.Net MVC, Web API's, WPF, WCF, LINQ, VS 2013/2015/2017, SQL Server 2012/2016.
Hire Asp.Net MVC Developer
Send us your requirements on
We elevate your asp.net mvc development strategy, offer end to end services and build next-gen Project.
Hire Asp.Net MVC Developers With Our Effective Engagement Models
Hire Experienced Developers for Successful Project Completion
Full-Time Hiring
Part-Time Hiring
Hourly Hiring
| | | | |
| --- | --- | --- | --- |
| | Full-Time Hiring | Part-Time Hiring | Hourly Hiring |
| View Hire | 160 Hours / month | 80 Hours / month | On Demand |
| Hiring Period (Min) | 1 Month | 1 Month | 40 Hours |
| Methodology | Agile / Scrum | Agile / Scrum | Agile / Scrum |
| Communication | Phone, Chat, E-mail | Phone, Chat, E-mail | Phone, Chat, E-mail |
| Project Trackers | Daily Reports, Basecamp, Jira, Redmine etc. | Daily Reports, Basecamp, Jira, Redmine etc. | Daily Reports, Basecamp, Jira, Redmine etc. |
30+
CLIENT REVIEWS ON CLUTCH

4.5
CLIENT RATINGS ON GLASSDOOR

4.7
CLIENT RATINGS ON FEATURED CUSTOMERS
Grow your business with ASP.NET experts
We provide highly skilled and experienced ASP.NET developers who guarantee the success of your project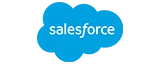 #Client's love
My company utilizes ManekTech for assistance with expediting our production. They have provided exceptional service thus far during the numerous projects I have contracted them for, and I continue to work with them. Great company, great team, and great pricing.
Areas we serve
USA
4100 NW Loop 410, Suite 200, San Antonio, Texas, USA 78229
UK
7 Artisan Place Harrow, HA3 5DS
India
4th Floor, Timber Point, Prahaladnagar Road, Ahmedabad, Gujarat - 380015