Our nopCommerce Developers Will Take You Zero to App in No Time
Boost your business revenues, customize the eCommerce platform, design and develop responsive mobile applications, or plan new marketing strategies with our nopCommerce development service. Our professionals have the experience and skills your business will require for flourishing in this competitive market.
Why Hire NopCommerce Developers from Us?
Enjoy all the features and facilities with one of the best eCommerce platforms, the nopCommerce, with our trained and skilled professionals of experience.
1
Payment method management and security
From debit credit card payments to third-party wallets, our professionals can handle different types of payment methods and gateways while ensuring that customer data and business information are confidential and kept secure from any kind of cyber threat.
2
Multistore app development and management
You can now integrate all your store locations in one single platform through nopCommerce development and manage their functions and inventory with ease. Our professionals will even integrate different databases according to the store locations.
3
Data analysis and support
The only way to understand the customer market is to study the data, and this is where our nopCommerce developers will prove to be beneficial for your business. They have enough experience in data analysis, forecasting, and report generation that you can understand all the loopholes in your business strategies with ease.
4
Third-party and plugins integration
With the help of nopCommerce, you can quickly implement different themes, extensions, plugins, and third-party applications for better performance, more customer exposure, enhanced user experience, and better SERPs. You can even form a responsive mobile application to present your eCommerce business before mobile users.
Create. Streamline. Grow. That's How Our nopCommerce Developers Roll.
Our nopCommerce development programmers are experts in their field and quite passionate about their work. Find no complaint or dissatisfaction from our services.
Hire NopCommerce Developer
To get a multitude of features combined with commercial benefits, hire NopCommerce developer from ManekTech. Our developers stay with you from the initiation phase till product launch and provide support services to ensure consistent performance of your ecommerce store.
Hire NopCommerce Developer
4+ years of experience
Chris is an experienced nopCommerce developer with 4+ years of professional experience. He is always interested in learning new technologies and strong knowledge about nopCommerce Website Development.
Skills
C#
NopCommerce
ASP.NET MVC
Hire NopCommerce Developer
Send us your requirements on
We elevate your nopcommerce development strategy, offer end to end services and build next-gen Project.
30+
CLIENT REVIEWS ON CLUTCH
50+
CLIENT REVIEWS ON GOODFIRMS
30+
CLIENT REVIEWS ON YOUTUBE
Take Your eCommerce Business to its Zenith with our nopCommerce Developers
Leverage innovative features of nopCommerce with the best developers in town. Schedule a call today.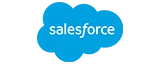 #Client's love
My company utilizes ManekTech for assistance with expediting our production. They have provided exceptional service thus far during the numerous projects I have contracted them for, and I continue to work with them. Great company, great team, and great pricing.
Frequently Asked Questions
Need a consultation?
Drop us a line! We are here to answer your questions 24/7
Areas we serve
USA
4100 NW Loop 410, Suite 200 San Antonio Texas USA 78229
UK
7 Artisan Place Harrow, HA3 5DS
India
4th Floor, Timber Point, Prahaladnagar Road, Ahmedabad, Gujarat - 380015,