November 28, 2022
Java vs. Python: Compare to Choose the Best Programming Language for the Next Project
Python and Java are object-oriented programming languages that can be utilized in creating websites and web-based applications. However, in comparing Java vs. Python, the former is complex. It requires a semicolon at the end of each line, statically declares data types, and calls for in-depth coding expertise. On the contrary, Python is short and straightforward, doesn't require a semicolon to signify the end of a line, declares data types dynamically, and doesn't require someone to have extensive coding experience because it is simple to learn.
Hire Java and Python Developers Now:-
In this Java vs. Python comparison, we have suggested the language and depending on your project requirements; you can choose which technology is a good option for your project. However, you can connect with us to help you make the right decision. We can also help you hire Python or Java developers for your project needs.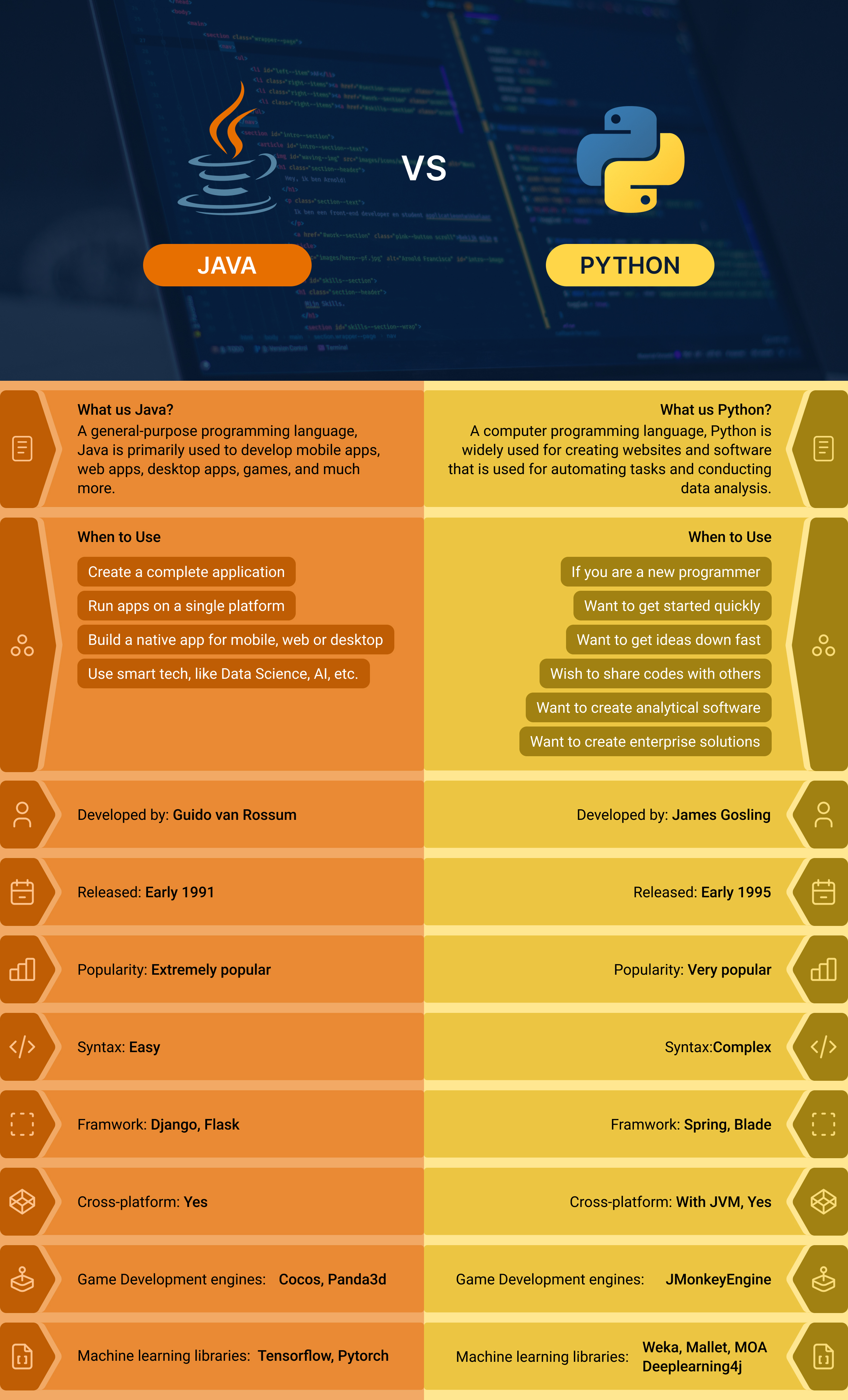 Need a consultation?
Drop us a line! We are here to answer your questions 24/7
Areas we serve
USA
4100 NW Loop 410, Suite 200, San Antonio, Texas, USA 78229
UK
7 Artisan Place Harrow, HA3 5DS
India
4th Floor, Timber Point, Prahaladnagar Road, Ahmedabad, Gujarat - 380015