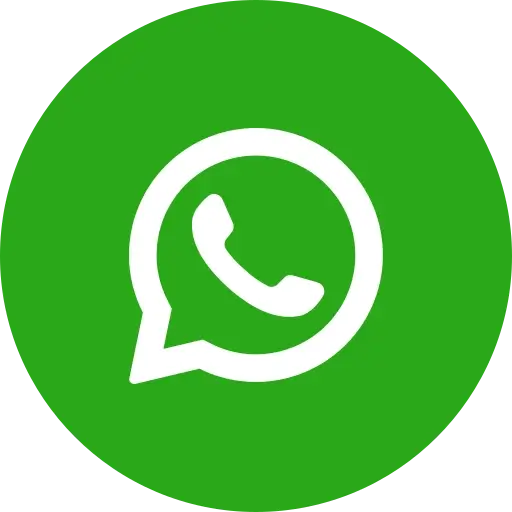 A Statista report shows that astounding 60% of Americans have used an online dating app at some point. It's obvious that you can't ignore the impact of dating apps, 20% of the current committed relationships in the US began online and it may only increase. With the overflowing dating applications, people have moved away from traditional dating practices and shifted to online dating platforms. Collaborate with a dating app development company, and witness the transmogrification in this industry for yourself. Tinder, the most popular among dating sites and apps with over 20 billion matches is likely to become even more popular. Smartphones commands today's world, and Tinder Android and iOS apps magnify its reach over its' web version.
In this article, we talk about why dating apps are so popular today and how ManekTech provided its own unique dating app solution by developing a successful mobile app.
Dating App Analysis
Before starting a business or even a mobile application development, it's necessary to do an analysis of your idea. Analysis will allow us to understand the concept of the proposed application and evaluate the end goal. In analysis, we asked questions like, is there any further demand for another conventional dating app like Tinder or do people need something different? In addition, we identified target user base, their expectation for any specific feature, etc.
To back our dating app idea, we also went through these numbers for the US market:
Approx. 1.6 billion swipes per day occur on Tinder
$1.8 billion per year in online dating industry revenue
66% of dating app users have gone on a date with a person they met online
60% of people of age between 18 to 29 have used a dating app or website at least once
20% of couples in the US met online
17% of online dating service users get engaged to a person they meet on a dating service
According to Statista, 52.4% of those using dating apps are men. In 2017, the biggest share of online dating service users were older than 25 and by 2019, about 30% of users are now 18 to 29 years old.
Why did we develop Dating app?
Current trends show that online partners search in the market and will stay here for a long time due to mobile phone penetration.
Online dating apps are a huge money-making business if done the right way.
After our analysis, we came to the conclusion that we should develop a Dating app, but with a different approach than Tinder.
Technology Stack
You may have a great idea, but without professionals you will not be able to turn your ideas into reality. We decided to go with Native technologies because user experience and performance should be peak for dating applications. We assigned a team which comprises of professional like:
UI/UX designers
IOS Developers
Android Developers
PHP/Backend Developers
QA Engineers
Project Manager

Dating App Features to keep in mind!
At the initial stage, we decided to develop an app with the core dating features only. As an app development company, we are very much accustomed to Agile Methodology for project development. As mentioned above, we were not just making a clone of the Tinder application, but we wanted to make an app with fresh twists and additions to Tinder's model. So, we decided to go with below features set:
Sign up / log in through social media login of Facebook, Google & Snapchat!
User Profile Setup
Geolocation based instant matches
Push notifications
Real Time Chat/Messaging
Blocking
Reporting
Match-making algorithm
User safety and privacy
Advertisements
As we completed step by step implementation of our dating app idea, we also brain stormed for advanced features like,
In App Subscription for VIP Access
Coin System
Sickers
Advertisements
Random Chat/Messaging
Video Calling
Live Video Streaming
Advanced Filters
Advanced Privacy Settings
News Feed
Business Model of Dating app
As per industry reports, people spend more than 90 minutes a day on online dating apps like Tinder. There are mainly 2 business models for earning money via apps, Advertisements & In-App Purchases. With the free application, we offered general features of the app for free, but it will show advertisements to generate revenue. For premium features, users need to pay a monthly fee, that is VIP Membership. In VIP Membership, users can access all the features of the apps with no advertisements.
VIP membership offers great features like unlimited likes, unlimited messages, unlimited stickers, advanced search filters, modified privacy settings, profile views, coins system.
Here's the catch, for Female users, VIP membership is absolutely free, so they can enjoy all the features of the app without any hesitation!
Advantages of Dating App
Let's bring people close!
The major advantage of the dating app is that it brings two like-minded people together, who share a similar interest and likes. Online dating application plays the cupid here by letting people find their best match through chatting and calls.
Market Research
Our dating app mainly targets age groups between 18-30 years of age and it is the widely targeted audience for advertising any product and services. Through this app, we can easily direct promotional activities by knowing their likes, interests, and preferences.
Elegant and seamless communication and networking
Our dating app enables people to communicate and increase their social network with anybody in the world. People can effortlessly convey their emotions through chats and sticker messages and know if the other person is the perfect match for them or not.
Increase confidence in users
Our dating application increases confidence and boosts the public image of app users by engaging them with different people in their social network. People find it really difficult to break the ice for conducting a normal conversation and they find them to be in social anxiety issues. With our app, they can also start conversation with random people directly.
No swipe! It works!
Believe it! We didn't include the swipe function because it increases the interaction time even between like minded people. Our dating application works on certain algorithms that allow you to get a right match. The number of matches that are usually not possible in real life, users can find the same here in plentifulness.
Dating app development company
Are you looking to develop a unique and successful dating app for iOS & Android? Then join hands with us, the best dating app Development Company in India. By keeping your needs and requirements as our main motive, our team of dedicated developers creates dating apps of their genres with a hint of creativity and a dash of innovation. We will keep you at the helm of your competitors and craft a full-proof dating application.
If you have decided on becoming the next giant like Tinder, then we have the best team of professionals waiting to bring your dream to a reality by creating a dating app solution. Do not hesitate to contact us as our technical team will provide you with all the details you require to build an app.
Stay informed and up-to-date on all the latest news from ManekTech.
Areas we serve
USA
4100 NW Loop 410, Suite 200, San Antonio, Texas, USA 78229
UK
7 Artisan Place Harrow, HA3 5DS
India
4th Floor, Timber Point, Prahaladnagar Road, Ahmedabad, Gujarat - 380015