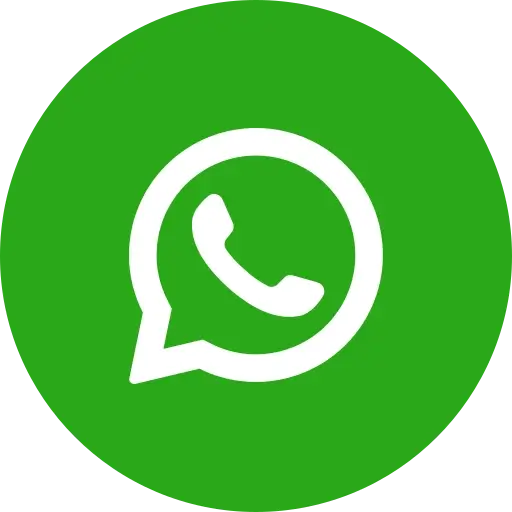 There's no denying that the cloud is the way of the future of computing. People are increasingly adopting cloud services (even if they are unaware of it). Organizations are transforming their operations digitally and leveraging the potential of cloud computing to become more productive, efficient, and competitive.
According to recent research, 73% of firms now have at least one application, or a portion of their infrastructure, on the cloud. An additional 17% want to migrate to the cloud during the following year. The average firm spends on cloud computing is also rising, going from $1.62 million in 2016 to $2.2 million today.
Not only are corporations spending to guarantee their company is at the forefront of this digital change; SMBs now regularly invest roughly $889,000 in cloud technology, a 210 per cent increase over the average 2016 budget.
As a market leader in cloud computing, Microsoft Azure development services will be used by many of the organizations that uses cloud services. Microsoft reported sales of more than $110 billion for the first time in company history earlier this year, a cash gain fueled entirely by Azure and Microsoft's other intelligent cloud services.
Although it may appear that everyone is doing it, cloud computing is still a relatively new phenomenon, and there is still a lot of misunderstanding and misconceptions about it.
Let's discover everything you need to know about what is Microsoft azure and the impact of these development services integrated into your business solution.
Why is Azure used?
The primary advantage of using Microsoft Azure development services is speed, scalability, and cost savings. Azure provides an infrastructure that can be scaled up and down in minutes. This means you may quickly customize it to your company's needs and requirements for the long term.
Is your organization experiencing unexpected growth? Azure growth along with it. The financial impact of decreasing or increasing is instantly seen. The ideal option for our present, fast-paced economy and company dynamics.
furthermore, having access to both Azure infrastructure and development services implies that you can swiftly deploy new and creative features to consumers. However, you pay after the fact based on consumption, which is always transparent, so you are never hit with unexpected expenditure.
Who makes use of Microsoft Azure?
Because of its accessibility and huge scalability, Azure can and is utilized by businesses of all sizes and circumstances, from garage setup to Fortune 500 corporations; in fact 90% of fortune 500 organizations regularly conduct functions on the cloud. In addition to a wide range of innovative and mission-critical services, Azure offers a slew of other advantages that make it desirable to businesses of all sizes.
Azure is adaptable; customers can add new services, increase storage capacity, and develop new apps as they go, without worrying about whether they have the infrastructure to handle the changes. Azure may save businesses a lot of money because it eliminates the need for expensive hardware like servers, routers, and load balancers, as well as the in-house IT staff to manage them. Many Azure services are pay-as-you-go, and customers may obtain a real-time picture of their expenditure through their admin interface, making IT budgeting easier and more exact.
The dependability of Microsoft's cloud services is also advantageous to enterprises. Azure's 99.99 per cent uptime guarantee, extensive disaster recovery plans, and comprehensive backup systems ensure that enterprises, their operations, and their data are in good hands.
What are the advantages of Microsoft Azure?
The various features provided by Azure may be quite advantageous to enterprises. This level of processing capacity would be extremely difficult and prohibitively expensive to reproduce in-house, but Azure's on-demand licencing model provides organizations with access to cutting-edge technology and resources that they may not otherwise have access to.
Businesses may digitally alter their operations and processes by utilizing the intelligent tools provided by Azure and connected third parties, allowing them to be more productive and efficient. Because Microsoft Azure cloud Services deliver scalability, organizations may respond swiftly to changes in demand or conditions without having to make infrastructure upgrades to accommodate increased work. Analytical and database skills enable firms to surface important, actionable data and empower them to make better, more informed decisions that will allow them to go in the correct way.
Being supported by a reputable, secure service may also help businesses gain credibility and confidence when dealing with client and customer data.
What programming languages is Azure compatible with?
Because of the vast number of apps and services offered through Azure, the platform offers a once-in-a-lifetime opportunity for developers. A variety of programming languages are available depending on which component of Azure is used to create and deploy apps and services, including.NET, #C, Python, Java, PHP, Node.js, PowerShell, and Go. Is Azure safe? With security and privacy being a top priority for organizations today, Microsoft has made Azure as safe as possible, investing more than $1 billion every year on round-the-clock security monitoring.
The Security Development Lifecycle (SDL) tackles security at every stage of development and guarantees that Azure is constantly upgraded to make it more secure. Operational Security Assurance (OSA) extends SDL expertise and procedures to provide a framework for ensuring safe operations throughout the lifespan of cloud-based services. Azure Security Center elevates Azure to the status of the only public cloud platform that provides continuous security-health monitoring.
Now, let's look at how to put it to use for you.
1. Improve and implement backup and disaster recovery systems
Azure is a backup and disaster recovery tool's dream. Why? Because of its adaptability, advanced site recovery capabilities, and built-in integration.
Azure, being a cloud-based solution, is inherently adaptable — it can back up your data in practically any language, on any operating system, and from any place. Azure site recovery can supplement your tape backup by providing remote replication, little onsite maintenance, up to 99 years of data retention, little or no capital investment, and low operating costs. Azure backup maintains three copies of your data in three distinct locations around the data centre, as well as another three copies in a distant Azure data center, so you never have to worry about data loss.
2. Web And Mobile App Hosting And Development
Whether you're searching for a platform for hosting, building, or administering a web or mobile app, Azure empowers such apps with patch management, AutoScale, and integration for on-premise apps.
You can spend less time maintaining your infrastructure and more time enhancing your apps with automatic patch management for virtual machines. Azure also has support for continuous deployment, which helps you to streamline ongoing code modifications.
You may connect your online app to an on-premise app using Azure. By connecting apps in both locations, workers and partners may safely access resources inside your firewall that would otherwise be impossible to access externally.
3. Use IoT Industry Solutions to Innovate
Microsoft Azure's scalability, adaptability, and security make it an ideal resource for businesses moving toward IoT solutions. Connect your devices to the cloud with solutions that integrate with your existing infrastructure and begin gathering fresh data about your business.
You can monitor and manage billions of devices in the Azure IoT Hub and obtain insights to help you make better business choices, enhance customer experiences, reduce complexity, save costs, and accelerate development.
Azure's strengthened security is a big benefit for IoT solutions, which have historically had security holes that hackers may exploit. Remote monitoring, predictive maintenance, and analytics are further advantages.
Wrapping Up
It's tempting to believe that
Microsoft Azure
is primarily for major enterprises with worldwide footprints, yet this couldn't be further from the reality. Microsoft Azure is appropriate for companies of all sizes. From small local businesses to Fortune 500 corporations to international corporations throughout the world.
Stay informed and up-to-date on all the latest news from ManekTech.
Areas we serve
USA
4100 NW Loop 410, Suite 200, San Antonio, Texas, USA 78229
UK
7 Artisan Place Harrow, HA3 5DS
India
4th Floor, Timber Point, Prahaladnagar Road, Ahmedabad, Gujarat - 380015