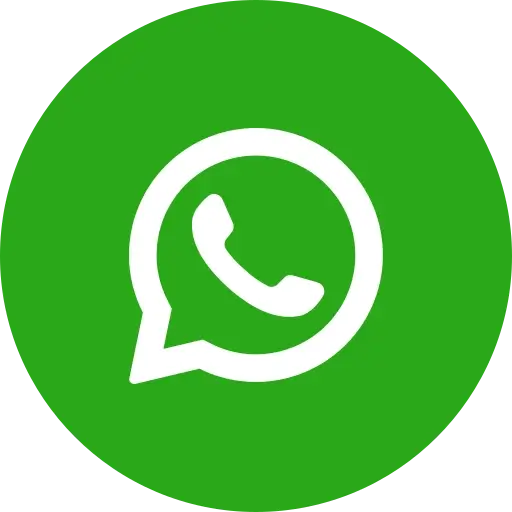 Flutter is a widely acknowledged application development platform whose popularity is increasing at a very steady pace. The fact that it is a UI tool makes it so important and exciting. Many businesses have chosen Flutter for application development and are ready to hire flutter developers. The resource is also abundant, making it very easy to find flutter developers for hire. The companies are prepared to exploit the UI-rich features of Flutter to create a unique and user-friendly application with the potential to attract gen z and the millennial generation.
Flutter has been undergoing regular changes and developments, making it even more relevant. The developers keep releasing bug fixes and developer-friendly changes. Flutter 3.3.0, the latest release, contains many new additions and improvements to optimize and enhance application performance.
Let us take a look at some of the prominent new features.
1. Global Selection
Web app development got more interesting with this global selection feature. The flutter developer can now select multiple elements in the web app in the Flutter 3.3 release. In addition, the developers can use the newly added 'selection area' widget to choose the elements on the web app with one sweeping gesture. The flutter 3.3.0 release has many similar new features aimed at enhancing the customer experience.
2. Scribble
With Flutter 3.3.0, new features and changes have been introduced to simplify font usage in flutter app development. The developers can now use the apple pencil to scribble text and convert it into styled text. You will find this scribble option added as default in some of the widgets, such as TextField. However, the changes will not integrate automatically, and you need to upgrade your flutter version to Flutter 3.3.0.
Read More: The Next Big Thing to Expect in Flutter Development
3. Wonderous App
If you have been looking forward to experimenting with the UI and web applications, then you can use Flutter. Flutter 3.3.0 brings a beautiful app to you. As the name suggests, the app has UI and graphics related to the wonders of the world. This implies that you can have a sneak peek at the world's wonders, such as the Taj Mahal and the Yucatan peninsula, from your home.
4. Material Design
The next update is about material design which has only flourished with the growth of android development. You can find new changes in the widgets, such as IconButton, to help you make a shift towards Material Design3. All these changes are currently optional and have to be exclusively opted for. When you hire flutter app developers, ask them to upgrade to Flutter 3.3.0 and use all the fantastic features.
5. Impeller
The flutter developers can be excited to know that Flutter 3.3.0 has introduced a new graphic engine for better workability. This engine is experimental for now, and recent developments about it can come up in future releases. This new engine uses APIs and graphics to maximize the usage of the associated hardware. Other developments include labeling many graphics resources, including pipeline states and buffers. The ultimate aim of introducing a new graphic engine is to benefit the end user with smoother scrolling and visuals.
6. Raster Cache
There is a change in the Dart Garbage collection (GC). It has been reduced to boost the image loading capabilities of Flutter. In Flutter 3.3.0, improvements and changes related to the raster cache have been introduced to enhance the entire application's performance. UI.ImmutableBuffer.from assets is the new addition on Flutter 3.3.0, meant to load compressed image bytes into decoding structures directly.
7. 32-bit iOS Deprecation
This is a significant change. Flutter 3.3.0 is withdrawing its support for 32-bit iOS devices. Many iPhone headsets, including iPhone 4S and iPhone 5C, will not be supported in the further releases of Flutter. Other non-supported devices include 2nd, 3rd, and 4th generation iPads. This change is very important for Flutter development in the USA, UK or anywhere else. Get the details of this development before investing time in app development for iOS.
Read More: What's New In Flutter App Development?
These are some of the new features in Flutter 3.3.0 that every developer must take note of. There are many other developments related to Text Input, Devtools, and many other aspects of Flutter. With every change, Flutter is becoming more user-friendly.
Conclusion
The developers have welcomed the developments and changes in Flutter 3.3.0. These changes do not interfere with the ongoing implementations. Instead, upgrading the Flutter version will only benefit the ongoing flutter development. Companies using Flutter can get in touch with the Flutter app development company to understand and implement the new changes. Flutter is a very robust app development framework. The recent change is further making it future-ready. Start using Flutter to develop an application for your company to create a high-performance application ready to thrive in the future.
Stay informed and up-to-date on all the latest news from ManekTech.
Areas we serve
USA
4100 NW Loop 410, Suite 200, San Antonio, Texas, USA 78229
UK
7 Artisan Place Harrow, HA3 5DS
India
4th Floor, Timber Point, Prahaladnagar Road, Ahmedabad, Gujarat - 380015