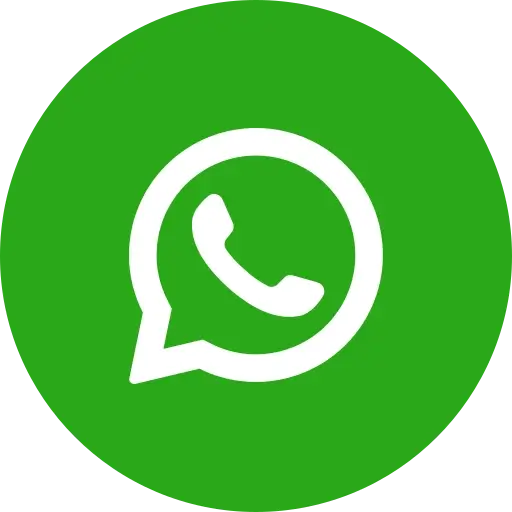 When you plan to have a stunning web application for your business, the next thing that kills your excitement is when you realize how challenging it is to bring your idea to life. No matter how unique or grand your idea is, much of the result depends on the skill of your developer. We often end up choosing a freelance developer just for the sake of low development cost and fewer legal documentation. However, we seldom think about what could happen if we make a wrong choice. Hiring a freelancer is not a bad idea, but it has its own set of drawbacks.
Disadvantages of Hiring a Freelance Developer
#1 Freelancers May Disappear: Freelancers often work on multiple projects at a same time for the sake of earning more. It is highly possible that they may not be available when you urgently need them. Moreover, there are chances they would quit your project in the middle if they get bored or find a better paying customer, or just wish to go on a holiday. You never know when a freelancer says a Goodbye without informing.

#2 Privacy Issues: Many businesses and enterprises take the matter of confidentiality very seriously. The developer who is working with you today will work for somebody else tomorrow. Though, you can make them sign an NDA, but there is still some risk associated with it. It is very easy for them to indirectly convey your ideas to your competitors for getting more work and money.
#3 Low Product Quality: Freelancers work for their success and profit, not yours. They try to finish the project in the earliest possible way in order to take up new projects. This may take a toll on the quality of your project. You may ask them to repair the quality or get your money back, but in either case you will end up wasting your time. And, if they agree to improve the quality, there is still no guarantee you will receive a desired product.
#4 No Maintenance & Support: Most developers offer only web development service. They vanish as soon as your website starts running and don't usually stay to provide post-delivery support or maintenance. If your app faces any problem or bugs later, you would probably need to find somebody else to resolve the issues.
However, the only reliable option here is to go for a professional software development company. A web development company, consisting of a team of expert developers, creative designers, project managers, QAs and maintenance staff offer complete web services from consultation to end support. Here are a few key benefits of hiring a website development agency.
Advantages of Hiring a Competent Website Development Company
#1 Dedicated Team of Developers: When you hire an app development company, you are getting more than one person to work on your project. ManekTech has a team 150+ talented professionals who divide the tasks based on their expertise in different areas, such as consulting, strategy development, UI designing, developing, quality check, content creation and so on, to deliver an end product that exceeds your expectations.
#2 Quality Development Process: A competent web development company will put all of its knowledge and experience to your project, offering you relevant recommendations to keep your business ahead of the game. They first understand your enterprise model and come up with a strategic plan that meets your business goals. Then, they follow ethical and agile web development process to give your business a competitive edge it deserves.
#3 Wide Industry Experience: Hiring a well-established web development firm means that you get to work with experienced professionals with different knowledge and skills. Since our beginning in 2011, we have delivered over 2000 successful projects to our clients worldwide. We have worked on a diversified range of projects and have acquired immense experience and expertise in web application development.
#4 A Home to Multiple Talents: Let's say you want to develop a business website, mobile application and CMS system, you will be needing a bunch of developers, designers, CMS experts and more with expertise in their dedicated field. A good IT company houses all these talents, so you can have all your products developed under one roof.
#5 Various Hiring Models: An expert IT company has access to valuable resources that you cannot afford for your single project. These companies offer various hiring models to help you get access to the best IT professionals based on your requirements at budget-friendly prices. So, whether you are a small business operator or large enterprise manager, at ManekTech, we offer monthly as well as fortnightly hiring packages to suit your needs.
#6 On-time Delivery: Web development companies always strive to deliver projects on time. They believe in building long-term relationships, and such strong relationships can only be built when every project is delivered on time and showcases the best efforts. Developers at ManekTech relentlessly work hard to meet tight deadlines and launch every website in a timely manner.
#7 Implement New Technologies and Trends: Software companies always endeavor to evolve and improve by introducing the latest tools and technologies in their development process. It is also necessary for them to stay updated with the latest technology trends in order to survive in the competitive market. They are even ready to go an extra mile to offer the best of emerging tech and talent.
#8 Post-Delivery Support and Maintenance: There is no website or application that doesn't require regular maintenance. A proficient web development company won't leave you as soon as the project is completed. They will stay with you to provide continuous support and maintenance service. ManekTech aims to build long-term relationship not only through new project developments, but also by offering post-delivery support, bug fixes and regular updates.
#9 Your Business Idea is Safe: One of the most common things that worries any business is maintaining their confidentiality. This is not a problem when you hire a website development company as they are willing to sign the NDA before starting the development process. Besides, there are a lot of other documents involved that give you a complete peace of mind that your idea is safe with them.
Conclusion
Hiring a web development company may cost you more money than a freelance developer, but it is totally worth it considering the upside of hiring a company. On the contrary, hiring freelancers may seem a cost-effective option, but the characteristics of freelancers make difficult for you to manage in the long run. Freelancers may be good in working with a specific technology, but a project with complex and unique requirements need a larger team. If you are looking for a solid business web application built on cutting-edge technologies along with extensive customer support, ManekTech is here to help you take your business to the next level.
Stay informed and up-to-date on all the latest news from ManekTech.
Areas we serve
USA
4100 NW Loop 410, Suite 200, San Antonio, Texas, USA 78229
UK
7 Artisan Place Harrow, HA3 5DS
India
4th Floor, Timber Point, Prahaladnagar Road, Ahmedabad, Gujarat - 380015