Even in this age of technology, many people are still skeptical about working with a team of remote app developers. That is because collaborating with remote developers is not easy, particularly if you are used to work with a bunch of members in the same space, where you can tweak someone for an instant meeting or just enjoy a sip of coffee while you chat about your favorite web series in the break time. Moreover, you may be discouraged thinking about misunderstandings, disputes, bad communication and wasting time trying to sort out things.
However, all of them could be absolutely avoided. It could be pretty easy to hire remote software developers and make them work for you. There are lots of talented minds in smaller towns who are eager to impart their knowledge to bigger companies, but are unable to move to the bigger city. Remote developers being present in different parts of the globe, the success of any project lies in effective collaboration and establishing close relationships with remote developers.
6 Ways to Forge Effective Collaboration With A Remote Team of Developers
According to a study conducted by Global Workplace Analytics, the remote working lifestyle has increased by 140% since 2005. This growth was expected as remote working style offers so much flexibility and allows you to establish healthy work-life balance. Remote developers don't have to worry about catching a transport, or reaching office late. They can get better sleep, and studies have shown that they tend to be more productive than on-site developers.
Even today, amid the coronavirus outbreak, the remote working lifestyle has received a huge boost since we all have to adapt and find out our ways to communicate with team members on shared tasks. However, it doesn't happen overnight. It requires right strategies and leadership to manage remote teams and communicate effectively. In this article, we will help you master the art of effective partnership and address common issues faced by the remote team.
1. Discuss your goals and expectations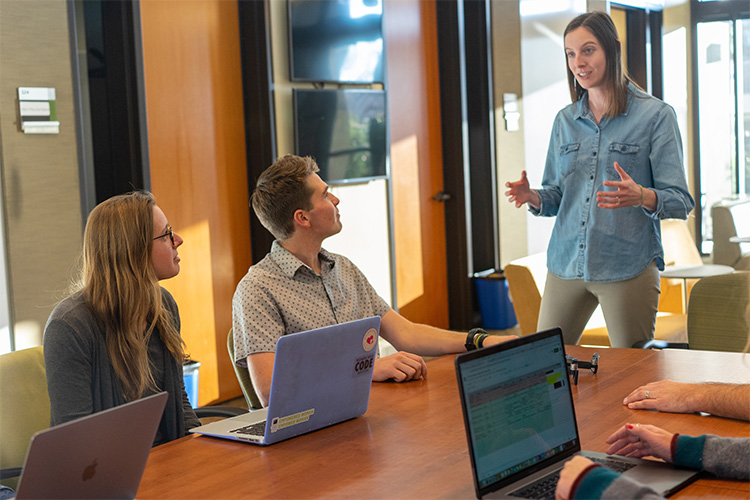 Before embarking upon the collaboration with remote developers, it is necessary to clearly define your goals and set expectations because since you are working remotely, there is a certain kind of disconnection between you and the developer. You are not going to stand still and observe the progress of the custom application development in front of your own eyes. Moreover, if you haven't talked to your developers for a few days, it is perfectly natural to be suspicious about the activities being completed.
Therefore, it is a must to define your goals and discuss your expectations with the developer. Once you communicate your expectations, you will need to focus only on timely completion of your objectives rather than stressing about how your developer will undertake the tasks. You should put trust in your developers that they will deliver the application on or before the deadline.
It is also important to understand that you should set your expectations based on the type of developer you work with. For instance, if you choose to work with the remote .net software development company, they may have their own sets of standard protocols. Freelance developers, on the other hand, may not like being chased after on a daily basis. Thus, stating goals and expectations at the very beginning of the project is the primary thing to do to ensure its success.
2. Communicate all instructions clearly with your remote team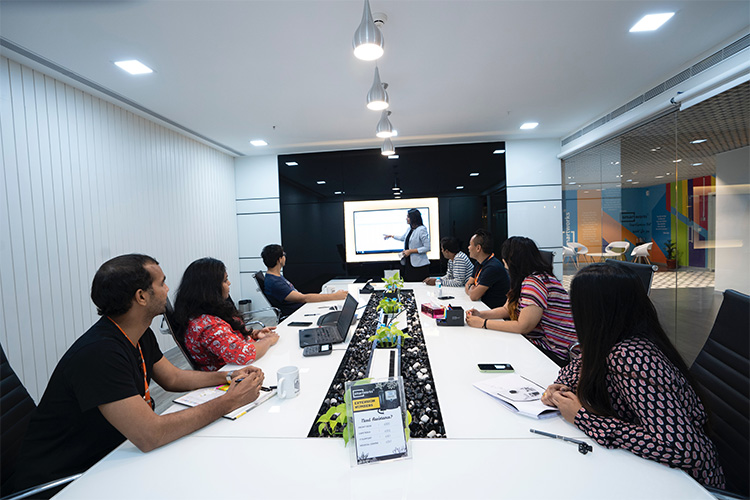 If you hire remote app developers who are residing in locations with different time zones, it is highly inadvisable to rely on time zone differences, especially when you are working on a crucial project with quickly approaching deadlines. A good practice to save your precious time is to communicate instructions that are coherent, simple and don't require any future clarification. Imagine how much time you can save in correcting errors and resolving disputes when you clearly provide all instructions beforehand.
One good way to convey instructions is by using project management tools. These tools allow you to put all information in one place where you and your developers from the remote location can access them. Another wise idea is to back your directions with visual support. Conduct video sessions and leverage screen sharing to discuss the vital points. If the remote developer is not available regularly, you can also record video of the instructions you would like to talk about. Failing to convey instructions effectively may bring down the entire project.
3. Make sure your remote developer feels as important as other members of your team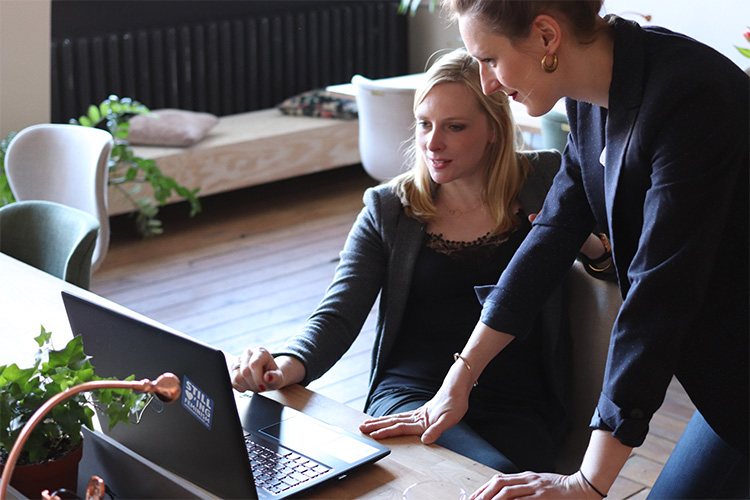 No matter if you hire a full-time developer or an app developer for a one-time project, it is essential to treat them as an important part of your team. Try to build personal touch with your remote programmer as you would have done with in-house members. When your remote colleagues feel valued, they are more likely to dedicate themselves in accomplishing your business goals. As your connection gets stronger, it will certainly shine in your end product.
One way to enhance collaboration between different departments is to get everyone on the screen at the same time. When everyone is present in front of their screens, they will feel as engaged as any other member of the team. If somehow your remote members are not attending the meeting, they might feel left out or perhaps it's the end of the workday in their time zone. If you are conducting meetings, make sure you organize at a suitable time, so everybody is able to participate. Talking about something outside the project is also a good way to create bonds.
4. Follow-up regularly and provide your feedback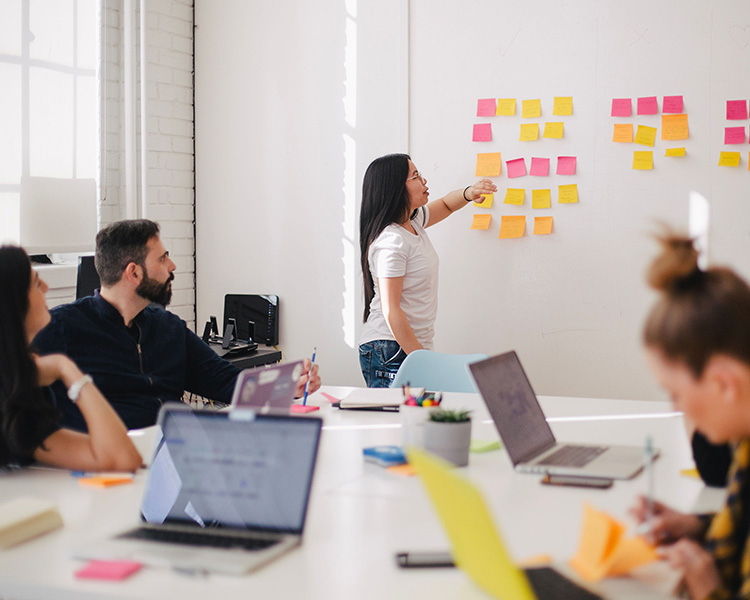 Regular follow-up with your developers can help you in more ways than one. It will help them understand your end product goals better, improve their performance and shows how much you care about the project. Without receiving your feedback, you cannot expect any developer to create the exact same product in a single shot. You need to communicate constantly about different aspects of the project to ensure your app development progresses in the right direction.
Also, remember that feedback shouldn't always include the indication of required tasks to be completed or improved, but also about appreciating the hard work of your developer when they accomplish certain tasks as you wanted. A sense of appreciation will make them feel valued, and will encourage them to work with even more dedication.
5. Give them freedom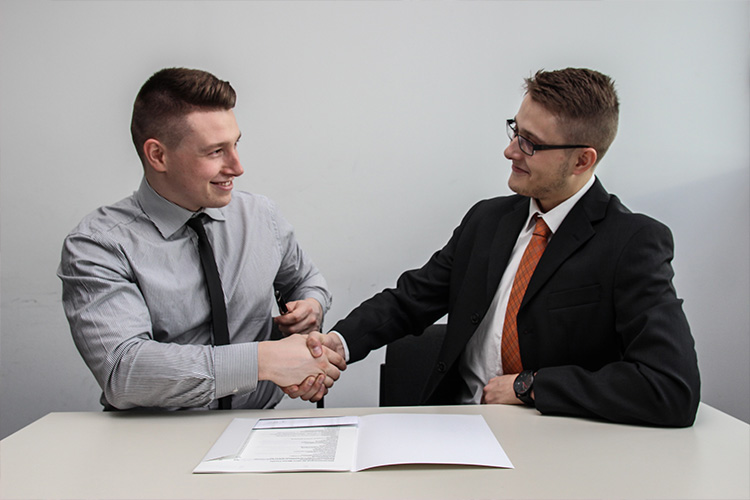 It may seem against your protocols, but often giving freedom to the developers lead to better results. Freedom can be given on certain levels depending on the ability of the developer. For instance, let them choose certain tasks, provide technical solution or work on their own method of software development in India that you may not be aware of. When developers are given freedom to choose a task they feel most familiar with, they will finish it sooner and more efficiently. Likewise, when developers are allowed to prepare a technical solution, they will feel honored and responsible for their opinions. The freedom goes further if you just tell your end goals and ask the developers to do anything to achieve them. The sense of freedom will boost their confidence and they will feel more committed towards their job.
6. Deploy the right tools and the latest technology for your project development
The right project management tools can work as a glue that brings you and your remote programmer together. If you are not using any project management system yet, it is highly advisable to integrate one. These tools can work in your favor, such as help you in assigning tasks to the members, keeping the track of activities and improving accountability, which means there is no blame-game to play when everything is easily manageable.
When everyone is aware about what tasks need to be completed in a week or a month, they can organize them better as deadlines, tasks and deliverables are already communicated. There are many efficient project management tools available, such as Asana, Wrike and Trello that allows you to manage different aspects of your project and boosts productivity.
Effective collaboration with remote developers is the only key to the project's success
Remote working lifestyle has become quite popular in the recent years as there are so many freelancers and software development agencies that provide value for money .net application development services in India. Although it is quite difficult to collaborate and work with remote teams, but there are also lots of benefits that will encourage this practice in the years to come.
Now that you know how to work remotely in the most efficient way, it is time to hire remote developers from ManekTech who can help you reach your goals. At the end of the day, it all boils down to creating healthy relationships with team members for successful collaboration. By building strong relationships and a reliable collaboration system, you can truly extend your business in the global market.
Stay informed and up-to-date on all the latest news from ManekTech.
Areas we serve
USA
4100 NW Loop 410, Suite 200, San Antonio, Texas, USA 78229
UK
7 Artisan Place Harrow, HA3 5DS
India
4th Floor, Timber Point, Prahaladnagar Road, Ahmedabad, Gujarat - 380015