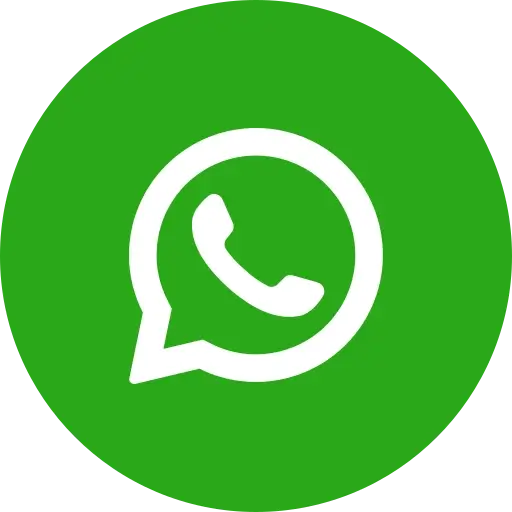 The latest smartphones come with a slew of capabilities out of the box, but you'll need to explore the large app store to unlock their full potential. Apps have been progressively enhancing the experience since the launch of the Google Play Store at the beginning of Android. There's an app for everything, from basic tasks like balancing a checkbook or calculating a tip to integrated apps with commercial communication platforms and all of the biggest names in social media.
What Are the Benefits of Mobile Application Development?
The application development software industry is predicted to reach $1039.89 billion by 2027, according to the study. If you own a business and want to create an app, the facts below will show you why investing in custom mobile app development is a good idea.
According to studies conducted by Statista and Leftronic.com
Globally, there are more than 5.13 billion mobile phone users.

In 2023, the total number of app downloads is expected to reach 15.2 billion.

By 2023, mobile apps are estimated to bring in $935 billion in revenue.

Apps account for over 90% of all mobile time.

On average, each user's smartphone has 11-20 apps installed.
Every month, over 60,000 new mobile apps are released on the Google Play Store, and 25,000 new apps are released on the Apple App Store. These figures motivate businesses to develop mobile apps. By providing a unique customer experience, custom software solutions can assist businesses of all sizes and domains to manage their unique demands, solve business-specific difficulties, and make their process faster and more efficient.
Low-Code/No-Code
With enormous employability concerns in the United States, not to mention a global shortage of skilled app developers, there's a good chance that businesses will use low-code/no-code technologies for building apps more frequently. This code can be learned rapidly by tech-savvy business employees.
In the coming year, an AI might also write code. Previously, Github Copilot could only generate cleaner codes for you, but now they can write full codes for you. The reasoning must be explained by the developer, and Copilot will put the code together for you.
Another important point to remember is that IDEs (integrated development environments) are moving to the cloud, allowing programs to become more integrated, automated, and productive.
Iterative, step-by-step development processes, such as design and planning, development, and testing, are all part of the Agile mobile app development methodology. By embracing constant iterations, the process promotes early and frequent delivery of important software, as well as engagement between stakeholders, customers, and developers to ensure that everyone is on the same page with the developer and that no unanticipated developments occur.
In an agile workplace, a collaborative environment is encouraged, but not at the expense of developer autonomy. Micromanagement is discouraged, and developer autonomy and motivation are emphasized. And if that wasn't enough, the emphasis is on simplicity. This means that unnecessary, bloated procedures are eliminated, and repetitive, time-consuming tasks are automated.
Route Planner with Artificial Intelligence
As a result, the AI Route Planner is the next item in the center. When you use Google Maps or Microsoft Maps, for example, you don't have to calculate the optimal route for a car to take. You don't need to be an AI master because there is an AI specialist who is doing that for you. You just must be a developer who understands how to access Apis objects and endpoints. Take a look at the other features, such as language comprehension and video indexing.
Taking Advantage Of M-Commerce
It is now possible to use digital money to its full potential thanks to mobile payment apps. Apps exist for everything: shopping, paying bills, placing money into someone's account, paying installments, and so on. These smartphone apps are simple to use and set up. You may transfer money with just a few clicks, and they are the best and safest options for many people to have quick access to their wallets via mobile money.
Designing an Innovative Mobile User Experience
One of the most positive effects of a mobile application on IT is a positive user experience. It has been made easy to obtain details of the data utilized and material reviewed on the devices using mobile apps. It allows for real-time monitoring of each user's data usage.
There are mobile applications that provide a detailed overview of the data that has been consumed on a specific device over the course of several minutes or hours on a specific website. It is useful for determining a user's pattern of data access and online activities. Such capabilities make it simple to construct "Augmented Reality," as they allow users to examine stuff in greater depth. Consumers can set data to use limitations with the help of such apps.
Such programs are particularly beneficial in the workplace because they allow companies to obtain extensive information on data usage. You must use such applications if you run a business.
Faster, better, and safer 5G
Mobile application development trends in 2022 will be determined by the progress of 5G. Many recent smartphones are adapting to the new network, as can be shown. The advancement of this technology will improve mobile device connection speeds. It will also help them communicate more effectively. VR and AR systems also require high-speed connectivity and a lot of resources.
Increased performance and speed for mobile apps aren't the only benefits of 5G development. Data security is occasionally compromised in 3G and 4G standards. The solution to the current situation should be 5G. Experts predict that it will be the most secure network ever built. This type of solution will have a significant impact on our regular communication. As a result of the Covid-19 epidemic, this improvement is critical.
Smart Things
The Internet of Objects, a reasonably sophisticated technology, coined the term "smart things" or "smart products." It's a network of physical objects with sensors, electronics, and software that are linked together. It's also known as the Internet of Things.
Samsung, Xiaomi, Bosch, Honeywell, and a plethora of other well-known companies, for example, already command a sizable market share. Kisi Smart Lock, Nest Smart Home, Google Home, and others are examples of recent IoT app development trends. In terms of mobile app development applications, the Internet of Things is considered a game-changing online and mobile technology. Based on input from clients and internal team members, they are constantly looking for ways to improve their processes and develop new client features.
On-Demand Mobile Banking.
There's no denying that the need for mobile payment app development is growing, and with security being a major priority among mobile app developers, the use of mobile wallets will only increase in 2022 and beyond. In reality, today's customers prefer to use mobile apps with integrated payment alternatives. As a result, in this race, mobile wallets and payment gateway integration that enables the highest level of secure encryption will be mainstream.
On-Demand Apps
According to recent figures, the on-demand economy now employs over 7.6 million people. The technology that was produced a few years ago, as well as this growth, might be regarded as highly valued. The growing popularity of on-demand apps is due in part to the growing on-demand economy. The number of individuals ordering groceries or food through on-demand applications is growing rapidly. Furthermore, the popularity of on-demand streaming apps such as Netflix, Prime Videos, and others is growing.
Management of Application Performance (APM)
Application Performance Management is made up of mobile metrics and monitoring tools (APM). The APM mobile app development software has improved, and clients are receiving better service. The visibility of app behavior can be calculated with the aid of APM. There are numerous applications available for both Android and iOS that may be used to obtain real-time data on the APM. It can help you comprehend and select the tools you'll need to monitor your resources and correlate data with useful insights to improve your business performance.
Mobile Device Management in the Workplace
Enterprise mobile management is another way in which the mobile app development business has had a favorable impact on IT (EMM). EMM is a group of people, procedures, and technology that uses mobile computing to provide perfect and painless business administration. Such apps will develop in the future and provide excellent outcomes, making the business process simple and straightforward with precise results.
Apps for Foldable Phones and Tablets
Foldable cell phones are making a comeback after a lengthy absence from the market. As a result, in 2022, apps for foldable devices will be a major trend in the mobile app development business. App developers would have to be more vigilant about apps running smoothly on both folded and unfolded screens.
Predictive Analytics
Predictive analytics is another major mobile app development technique that will dominate in 2022. Machine learning, data mining, and artificial intelligence are already being used by many enterprises to learn about user presences and provide them with customized experiences. Predictive analytics will be used extensively in mobile apps to expand commercial potential and improve user experience.
Voice Assistants/Chatbots
Mobile app development nowadays incorporates advanced capabilities such as chatbots and voice assistants. In the same way, some developers integrate Google Assistant and chatbots into their products. As a result, you can try to create Native Android voice assistants to sell as a third-party service. It enables mobile app developers to deliver critical content quickly. The number of people using voice assistants is growing every day. Interacting with an assistant is, of course, entertaining. The reason behind this is that consumers do not need to complete tasks in order to control their smartphones.
Cloud on the Edge: Decentralized Infrastructure
Unlike the public Cloud, which requires storage, compute power, and AI/ML to be located in a central location (Availability Zone, Region), Edge computing places storage, compute power, and AI/ML closer to the client. Edge Computing is required in circumstances such as low latency (gaming), low network bandwidth (off-shore sites), no network, regulatory requirements, real-time use cases (connected vehicles), an intelligent and powerful device (IoT).
Edge computing will continue to gain traction in 2022 and beyond, thanks to the rise of 5G, Web 3.0, and other technological advancements. In addition, shops will rapidly use edge computing in the next years.
Artificial intelligence with a narrow focus will be widely adopted.
Deep Learning (AI), like Machine Learning, is a disruptive technology that has seen tremendous adoption and quick growth in the last decade. In 2022 and beyond, AI will witness more use, financing, and innovation.
The hunt for "General Intelligence," in which AI can be as smart (or smarter) than humans, is one of AI's holy grails. We're still a long way from universal intelligence. However, "Narrow Artificial Intelligence," in which AI bots assist/augment humans in a certain (Narrow) field, will be more prevalent. Many non-critical use cases (e.g., Call Center, IT) will witness greater Narrow AI adoption in 2022 when AI bots will aid humans utilizing Narrow Artificial Intelligence.
Wrapping Up
ManekTech is a mobile app development service provider that specializes in custom mobile apps. They've worked with clients to produce digital tools that help people flourish in their respective fields.
They see mobile applications as a means to use technology to better people's lives. Business and enterprise apps are their two key areas of focus. ManekTech has worked with hundreds of clients in a variety of industries, including healthcare, energy, consumer products, and more since its inception.
The business wants to ensure that its customers are completely satisfied with the app development process. As a result, each job is completed with the client's needs in mind. Innovation is also a priority for the organization. They aspire to produce items that are as innovative as possible, with new features and usefulness. Based on input from clients and internal team members, the team at ManekTech is constantly looking for ways to improve their processes and develop new client features.
Stay informed and up-to-date on all the latest news from ManekTech.
Areas we serve
USA
4100 NW Loop 410, Suite 200, San Antonio, Texas, USA 78229
UK
7 Artisan Place Harrow, HA3 5DS
India
4th Floor, Timber Point, Prahaladnagar Road, Ahmedabad, Gujarat - 380015