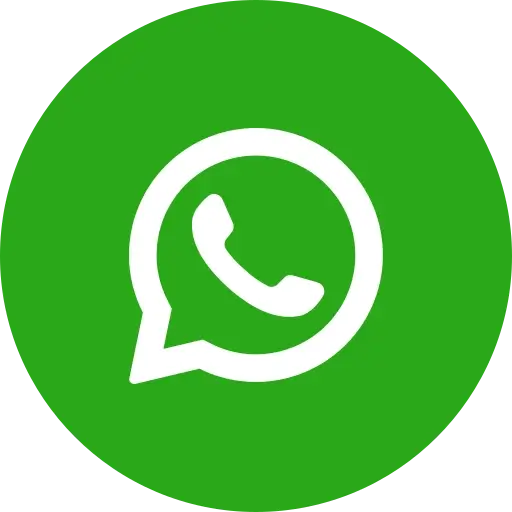 PHP is now a widely used web development technology, accounting for more than half of all websites on the internet. However, the development community has varied feelings regarding this technology. Some PHP web developers consider it to be the best technology for creating a wide range of applications, while others consider it to be old, and not useful.
PHP is used by the most popular content management system, WordPress. WordPress powers more than 34% of all websites on the internet, implying that PHP is used by a large number of sites. Aside from WordPress, PHP has been used to construct a variety of small and large websites.
PHP, with all of its benefits and drawbacks, enables organizations to create cost-effective and interactive websites. Many development frameworks for e-commerce and online development are based on PHP due to its high demand.
Why Should You Use PHP?
When designing a web development project with PHP, you can access a variety of features and functionalities based on the needs of the customer. It aids developers in the creation of superior websites and the provision of a stable web solution for your company. PHP is a secure, faster, and more dependable language for constructing dynamic websites, and hiring PHP developers rather than conventional web developers is a wise decision for any business. When you select the right PHP, you gain access to a wealth of tools and resources for app development.
Keep These Trends in Mind for your 2023 Projects
1) IoT In Combination With Php Frameworks
The Internet of Things (IoT) is a trend that is created when it is merged with PHP developers to create a well-connected suite of gadgets. When PHP is combined with IoT, it is a new web development trend that is expected to gain traction in the next years. Laravel, Symphony, CodeIgniter, and other PHP web development frameworks are well-suited for IoT implementation. If you choose the correct PHP development platform, you may create reliable IoT solutions that meet your company's needs.
IoT is a cutting-edge technology that is rapidly transforming the development infrastructure. You can create a flawless framework of numerous technologies and overall coding by combining PHP web development tools and resources with IoT. When PHP and IoT are combined, it becomes the finest support for app developers because both technologies will allow consumers to experience the digital world in new and exciting ways.
The most recent PHP versions enable the PHP web development service to do numerous activities in a single script and use asynchronous programming to provide you with the finest results possible. Simply explore around and select the best PHP development team for your project.
2) Cloud
The worldwide cloud infrastructure industry is predicted to grow by 37% in the next years, according to a Canalys analysis, which says a lot about cloud integration technologies. Cloud services are becoming increasingly popular among enterprises. PHP, on the other hand, is one of the most popular web development systems, with over 70% of all websites using it.
Combining PHP and cloud services enables businesses to create dependable, scalable, and cost-effective web solutions that provide several benefits for web development while maximizing the capabilities of both platforms. According to a recent poll, over 70% of websites are constructed utilising the PHP server-side scripting language and the cloud to make use of the benefits of both technologies. As a result, a popular PHP trend to analyze today is an extreme cloud combination.
3) Improved Cybersecurity
PHP development tools enable you to deploy efficient cybersecurity solutions for your web applications and websites. People's choice for shopping online rather than in physical places makes website and web application security even more critical.
Integration of a payment gateway for online visitors is required if your website or web application is focused on mobile commerce. You can use a PHP framework like Phalcon, which is noted for its security, asset management, and caching capabilities. You might also use CodeIgniter, a lightweight PHP framework that allows you to include sophisticated encryption capabilities in your website.
4) Chatbots
In recent years, chatbots have exploded in popularity. The building of intelligent chatbots using PHP is one of the most recent PHP development trends. Because PHP is an open-source programming language that developers can easily use, PHP frameworks and tools are a wonderful alternative for building chatbots. You may construct a smart chatbot for your site in less time using PHP's latest technologies.
Some PHP-based chatbots developed by PHP web developers provide such an accurate conversation experience that it's difficult to tell whether you're conversing with a robot or a human!
5) User Interface
A more user-friendly and responsive user interface is a key to a website's success. It's also a popular PHP web development trend, with websites vying to be more user-friendly. When users first visit a website, the UI (User Interface) makes an impact on them. An unfavourable perception would taint a company's image. You may create high-quality web apps or websites with a user-friendly look and feel with the help of the correct PHP web development services.
There are numerous PHP tools and frameworks available for creating feature-rich, user-friendly web apps with seamless navigation.
Wrapping Up
PHP is a popular web technology that may be found in a variety of web solutions, including simple websites, eCommerce stores, and web applications. PHP is a cost-effective and simple-to-learn coding language that is ideal for generating a variety of web solutions because it is open-source and free.
It allows you complete flexibility over how you may construct a web solution, whether you want to make a website or a web app. It's a highly competitive server-side scripting language that's a great way to build feature-rich online applications. Hiring PHP developers from a well-known custom software development company like ManekTech would enable you to create a website or web app that matches your specific needs.
Stay informed and up-to-date on all the latest news from ManekTech.
Areas we serve
USA
4100 NW Loop 410, Suite 200, San Antonio, Texas, USA 78229
UK
7 Artisan Place Harrow, HA3 5DS
India
4th Floor, Timber Point, Prahaladnagar Road, Ahmedabad, Gujarat - 380015