In WWDC , Apple introduced iOS 14, tvOS 14, Mac OS big Sur , WatchOS 7, iPadOS 14 and Other improvements in AirPod and AirPod Pro. There are some super exciting and interactive software enhancements for all the Apple users.
iOS 14 New features
1. App Library
The new App Library automatically organizes all of your apps into one simple, easy?to?navigate view. Apps are sorted by category and your most used apps are always just one tap away.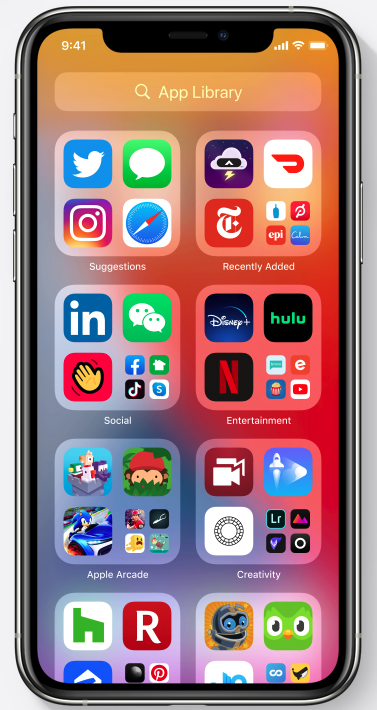 2. Widgets on the Home Screen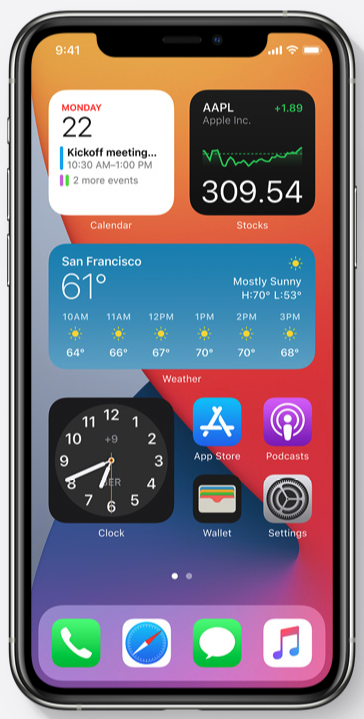 Widgets have been completely upgraded to give you more data at a glance — and now you can add them to your Home Screen. Browse various sizes and arrange anyway you like.
You can likewise include a Smart Stack of gadgets wisely curated dependent on the applications you utilize most, and the correct gadget will show up automatically at the perfect time in your day.
3. Compact Calls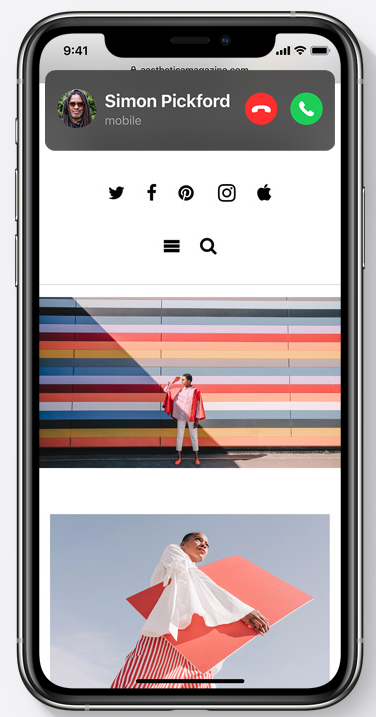 Calls from your iPhone, FaceTime, and third?party applications show in an all?new smaller design that doesn't take up the full screen.
4. Picture in Picture
Now you can keep watching videos or continue your FaceTime call while you use another app.
If you are watching any video, And you have put it in picture - in - picture, you can just swipe it through side, it won't cover the screen though audio will keep playing off the screen. Cool.. Isn't it!
5. Messages
Pinned conversations: Pin up to nine of your most significant discussions to the head of your discussion list, so you can without much of a stretch get to them.
Group photos: Give your group discussion a visual character by including a photograph or Memoji, or pick an emoticon.
Mentions: Type a name to direct a message to someone. When you are mentioned, your name is highlighted. You can even customize an active group so you only receive notifications when you are mentioned.
Inline replies: you can answer straightforwardly to a particular message in a group discussion. You can see answers in the full conversation or as their own thread for an increasingly focused view.
New Memoji styles and stickers: Alongside new age choices and face covers, look over more than 20 new hair and headwear styles to mirror your hobby, profession, and personality.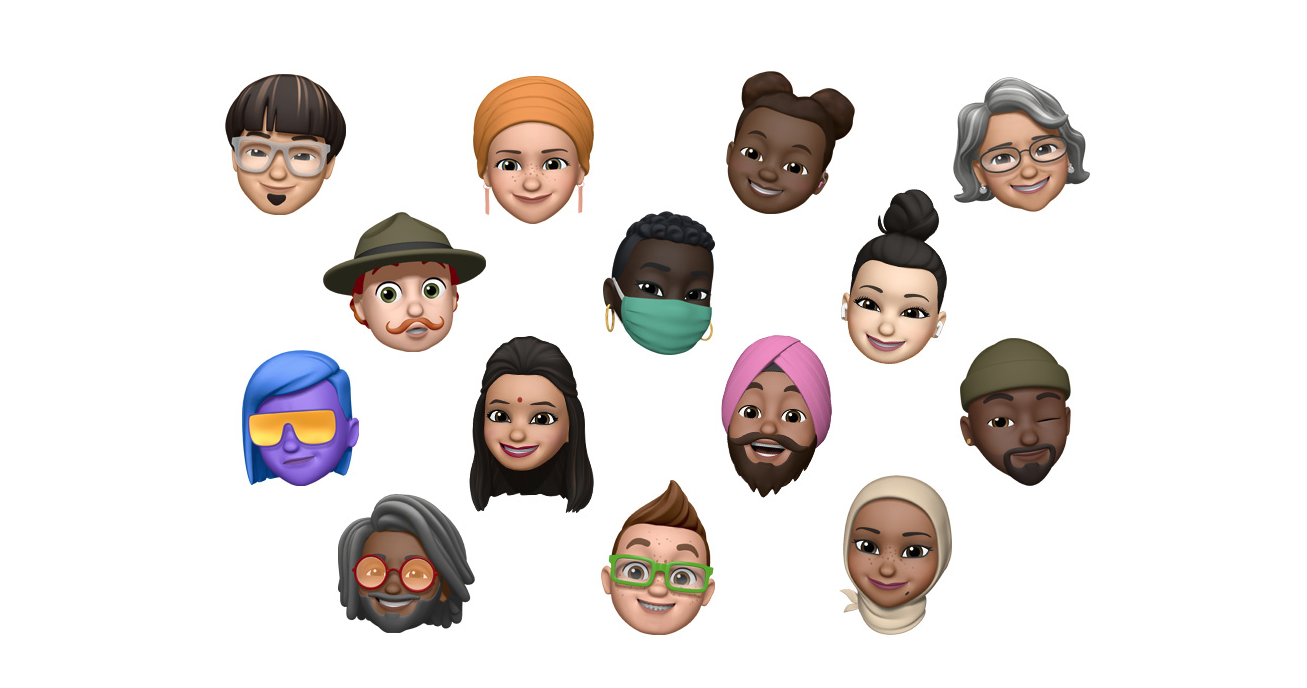 6. Maps
Maps is the most ideal approach to explore and navigate the world, all while ensuring your protection. With Maps in iOS 14, it's simpler than at any other time to find new places to go and environmentally friendly ways to get there.
Cycling directions:
You would now be able to utilize Maps to get cycling headings utilizing bicycle paths, ways, and streets. You can likewise observe elevators, occupied streets, stairs, and steep entries when arranging your outing.
Electric vehicle routing: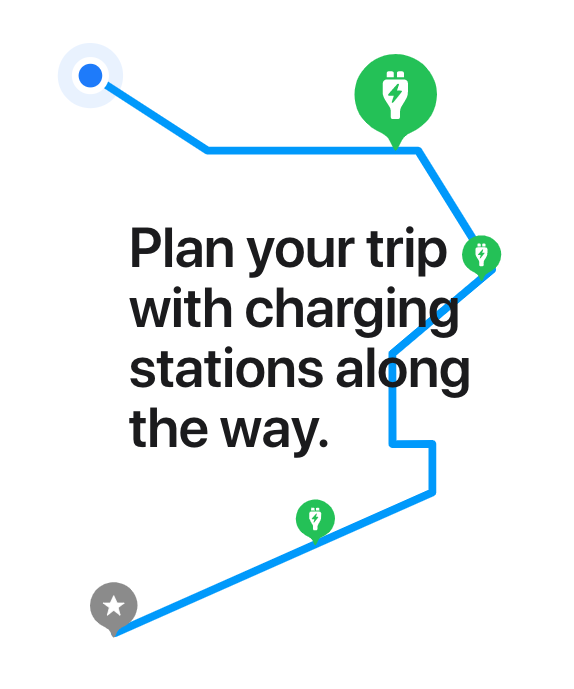 7. Translate
Discussions across languages should feel regular and simple, and ought to be able to stay private. Presenting the all-new Translate application, intended for discussions across 11 unique languages.
Conversation mode: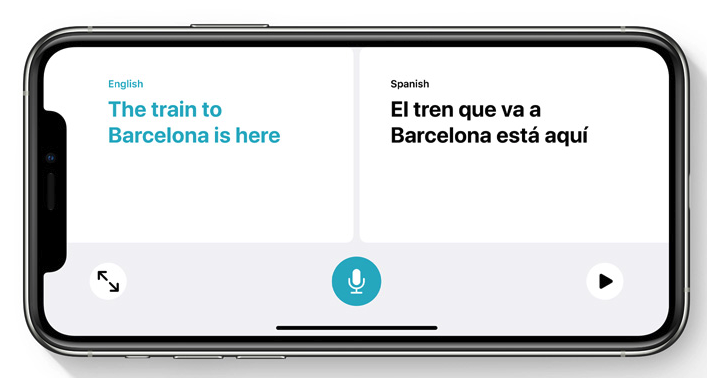 With Translate, discussions are simple by design. Simply turn your telephone to landscape and tap on the microphone button to state something.
On device mode: Empower a completely offline experience for Translate. Utilize all the application highlights for downloaded languages and keep your translations private without expecting to enable the internet connection.
Favorites: Save translations in the Favorites tab for simple access later. You can likewise see your ongoing history and save phrases you just translated.
Attention mode:Enlarge translated content in landscape mode , making it simpler to read and progressively powerful at getting someone's attention.
8. Siri:
Compact design: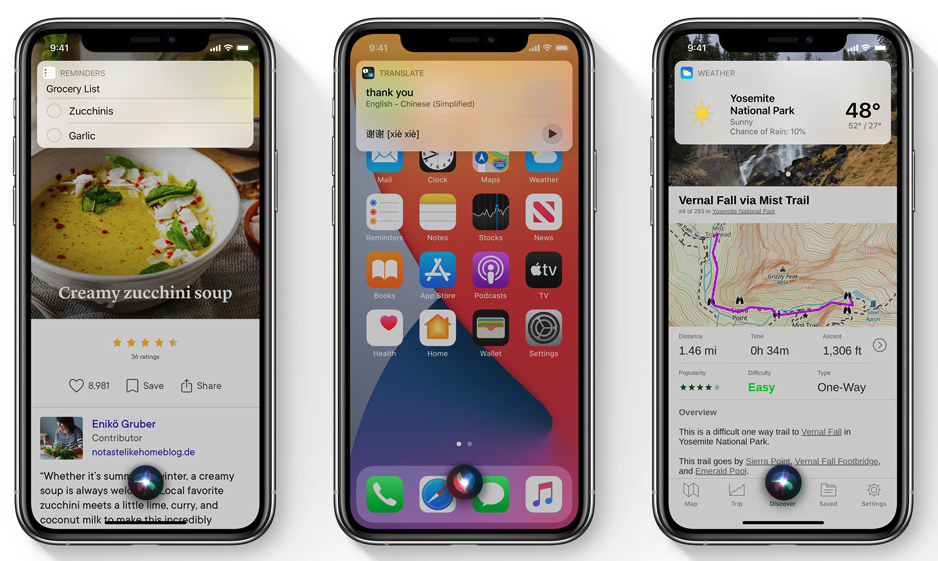 Siri has a totally new look that lets you rapidly get data or get things while as yet concentrating on what you're doing.
Greater knowledge: Siri has over 20x more facts than just three years ago.
Web answers: Siri can now help you find answers to a broader set of questions by using information from across the web.
Send audio messages: you can now easily send audio messages with Siri.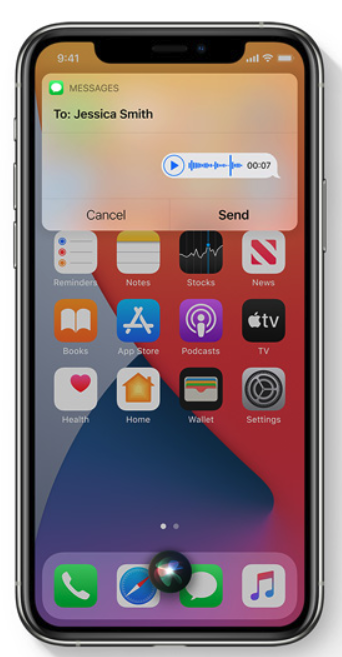 9. Home
The Home application encourages you to deal with your brilliant home all the more intelligently — and generally significant, all the more safely. And now it's even easier to take advantage of the broad selection of HomeKit accessories.
Suggested automations: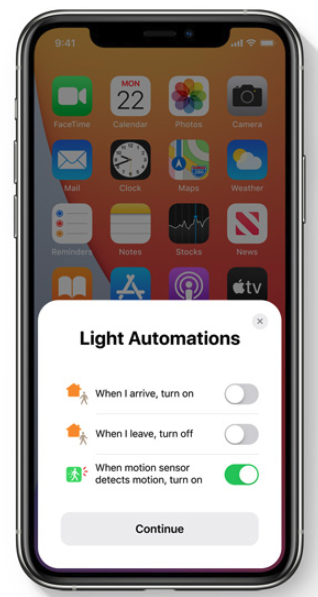 At the point when you include another HomeKit accessory, the Home application proposes helpful automations so you can put it right to work.
Home status: Another visual status in the Home application organizes the accessory that most need your consideration and permits you to effectively control them.
Adaptive Lighting: Set your lights to change shading temperature throughout the day.
Activity Zones: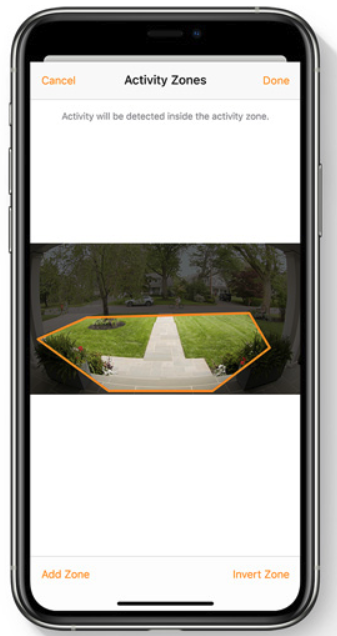 Characterize Activity Zones that pay attention to the most significant territories of what your camera sees, so you can be alarmed just when there's movement in the zone you set.
Face Recognition: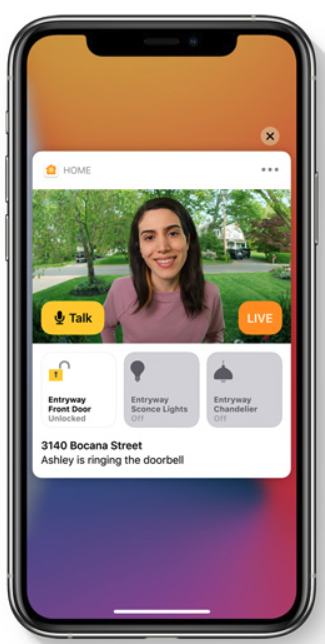 Camcorders and doorbells would now be able to recognize individuals you've labeled in the Photos app. Easily tag people, and decide to be notified depending on the person.
10. Safari
Safari is more responsive and capable than ever, while giving you new ways to help protect your privacy.
Translation: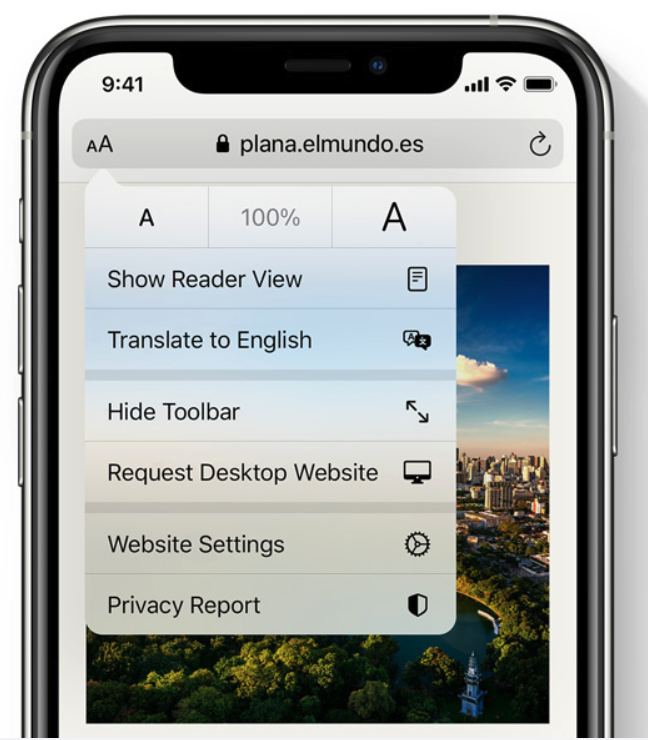 Safari would now be able to translate sites in seven distinctive languages. When you go to a site that Safari can interpret, a symbol shows up. Simply tap and read.
Password monitoring:
Safari warns you if a password you're using isn't secure.
Privacy Report: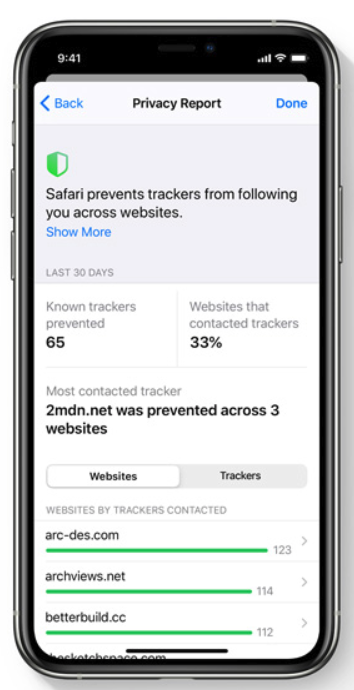 Presently you can tap the Privacy Report button to all the more likely see how sites treat your privacy.
11. Car keys and CarPlay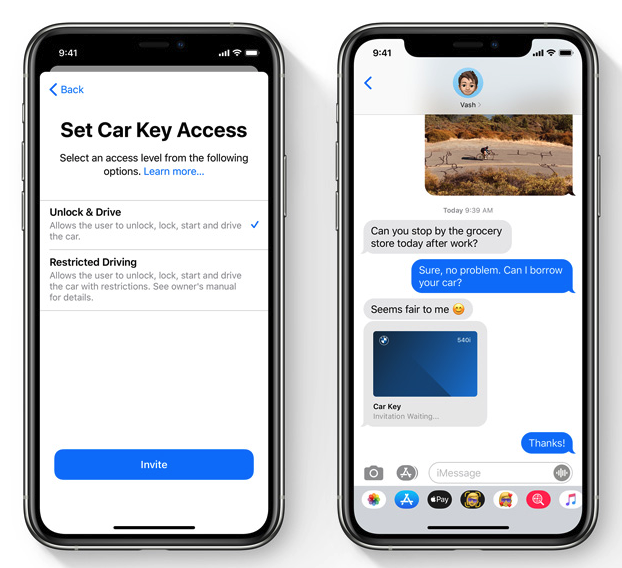 Unlock your car:
Simply tap your door handle to unlock your car with NFC.
Share and manage keys:
Sharing keys with friends or family is easy. You can customize controls and create restricted profiles, perfect for new drivers. You can revoke and share keys temporarily, too.
Power reserve:
Even when your iPhone battery runs low, you'll be able to access and start your vehicle for up to five hours. You can leave your physical keys at home, knowing that you can depend on your iPhone even after a long day of hiking or a night on the town.
CarPlay wallpaper and new app types:
Choose from a set of wallpapers that look great. CarPlay also supports new app types — parking, electric vehicle charging, and quick food ordering.
13. App Clips
Discover App Clips:
App Clips are anything but difficult to find and utilize directly at the times you need them. Like renting a bicycle, paying for parking, requesting food, thus considerably more.
Fast loading:
Small size. Loads in seconds. Launches quickly.
Easy and private: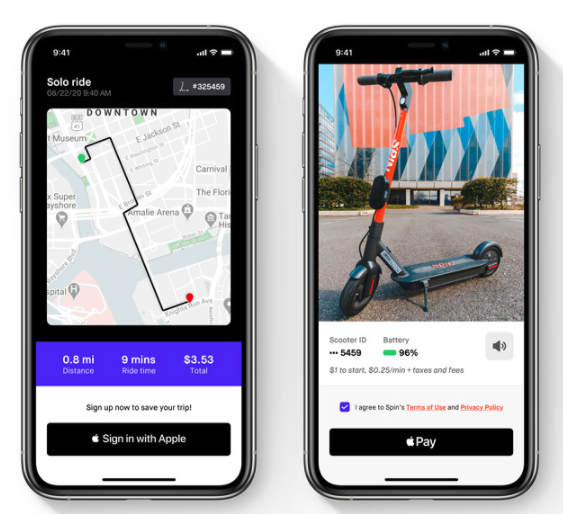 Sign in rapidly with applications that use Sign in with Apple, at that point make transactions securely and right away with applications that use Apple Pay.
14. Privacy
In iOS 14, Apple is giving us more control over the data we share and more transparency into how it's used.
Privacy information on the App Store: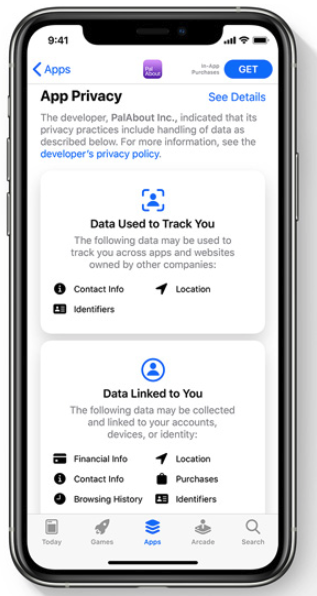 You can now get information on the App Store to help you understand the privacy practices of every app before you download it.
Recording indicator: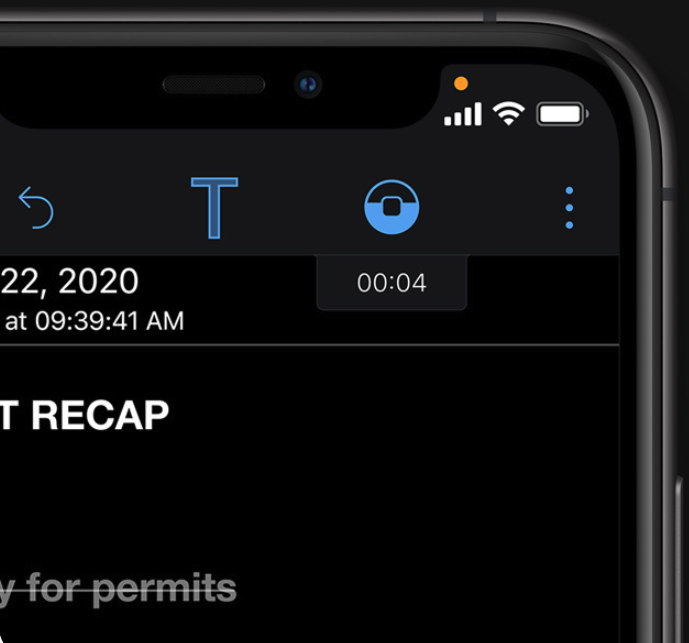 An indicator shows up at the head of your screen at whatever point an application is utilizing your microphone or camera. In the Control Center, you can check whether an application has utilized them recently.
Upgrade to Sign in with Apple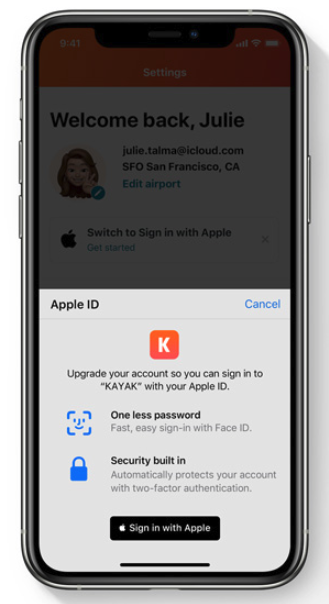 Effectively change to Sign in with Apple when signing in to participating applications. You'll keep the account you as of now use, however have one less secret word to monitor.
Approximate location: Offer just your surmised area instead of your definite area — ideal for applications like nearby news or climate.
AirPods
1 Spatial audio
Spatial audio with dynamic head tracking brings the movie theater experience right to your AirPods Pro. By applying directional audio filters and subtly adjusting the frequencies each ear receives, spatial audio can place sounds virtually anywhere in space, creating an immersive surround sound experience. Using the gyroscope and accelerometer in your AirPods Pro and your iPhone, spatial audio tracks the motion of your head as well as your device, compares the motion data, and then remaps the sound field so that it stays anchored to your device even as your head moves.
2. Battery notifications
New battery notifications conveniently let you know when you need to charge your AirPods.
3. Automatic switching
Seamlessly move between devices without manually switching your AirPods. If you finish a phone call on your iPhone and pick up your iPad to watch a movie, AirPods automatically switch over.
4. Headphone Accommodations
Adjust your AirPods audio to account for hearing differences. Headphone Accommodations amplify soft sounds and can tune for your individual hearing, to help music, phone calls, and more sound crisp and clear.
5. Audio Sharing for Apple TV
Connect two sets of AirPods to your Apple TV 4K so you can enjoy movies and shows with someone else without disturbing others.
iPadOS 14
1 Redesigned Widgets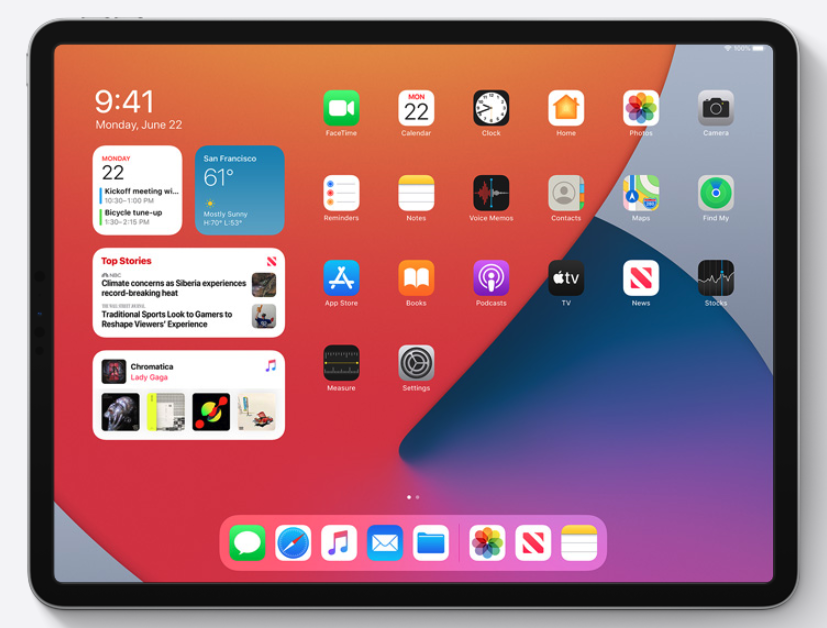 View gadgets have been upgraded to give you more data directly from the Home Screen. You can pick among various sizes or include a Smart Stack of gadgets, which utilizes on-gadget knowledge to show the correct gadget at the ideal time in your day.
2. App design
New improvements like sidebars and pull-down menus let you rapidly and effectively get to more application capacities from a single location, without switching views.
3 Search
A more compact search configuration lets you remain concentrated on your principle task and open applications or search the web with only a tap.
4 Compact calls
Calls from your iPhone, FaceTime, and third-party apps display in an all?new compact design that doesn't take up the full screen.
5 Scribble
With Scribble, you don't need to put Apple Pencil away to do different things. Presently you can compose by hand in any content field across iPadOS, and your words naturally convert to message.
Automatic conversion:
typed text automatically in any text field.
Write in any text field: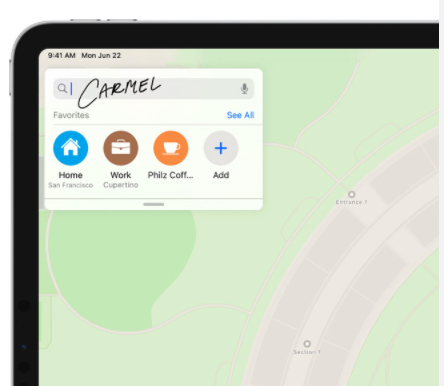 Use Apple Pencil to compose a fast message or quest for something in Safari. Your handwriting will naturally change to typed text, so you can return to what you were managing without intruding your flow.
Scratch to delete: You can just scratch the word you want to erase.
Circle to select: Circle a word to choose it so you can without much of a stretch copy or move it.

6. Notes
Smart Selection:
Smart Selection lets you select handwritten text using the same gestures you've always used for typed text
Paste handwriting as text:
Simply select your handwritten notes and copy them as text. When you paste them into another app, like Pages, they'll be converted to typed text
Shape recognition:
Draw geometrically perfect lines, arcs, and shapes as easily as you draw freehand ones. Just pause at the end of your drawing, and it snaps to its ideal form.
7. Messages
Below features are introduced same as messages of iOS14
Pinned conversations
Group photos
Inline replies
Mentions
New Memoji styles and stickers
8. Maps
Below features are introduced same as Maps of iOS14
Cycling directions
Electric vehicle routing
9. Home
Below features are introduced same as Home of iOS14
Suggested automations
Adaptive Lighting
Activity Zones
Face Recognition
10. Safari
Below features are introduced same as Safari of iOS14
Translation
Privacy Report
Password monitoring
11. Siri
Below features are introduced same as Siri of iOS14
Compact design
Send audio messages
12. Privacy
Below features are introduced same as Privacy of iOS14
Recording indicator
Upgrade to Sign in with Apple
Approximate location
macOS Big Sur
1. Experience
Updated menu bar
The menu bar is now taller and progressively translucent, permitting your work area picture to reach out from edge to edge. Words lighten or darken based on the color of your desktop picture, with more space between the lines to make everything simpler to peruse.
Below features are introduced same as iOS14
Floating Dock
New icons for apps
New and updated sounds
Full-height sidebars
New symbols throughout macOS
2. Control Center
The new Control Center consolidates your favorite menu bar items into a single place to give you instant access to the controls you use most.
Customize Control Center
Click for more options
Pin to menu bar
3. Notification Center
Updated Notification Center:
A redesigned Notification Center places every one of your notices and gadgets into a solitary, devoted column. Notifications are consequently arranged by latest, and redesigned Today widgets deliver information at a glance.
Interactive notifications:
Simply click and hold the notification to take action or get more information.
4. Safari
Customizable start page:
You can set a background image and select which sections are displayed on the start page
Safari extensions on the App Store:
An all-new extensions category on the App Store showcases Safari extensions with editorial spotlights and top charts, making it easier to discover great extensions from developers.
Start page Privacy Report
Add a Privacy Report to your start page — so every time you open another window or tab, you can perceive how Safari secures your protection.
5. Messages
Enhanced photo picker:
Use the updated photo picker to quickly access and share your recent photos and albums.
Other messages features are same as mentioned in iOS14
6. Maps
Live updates for shared ETA:
When friends send you a shared ETA, you can get live progress updates on the map so you'll know when they're expected to arrive.
Other Maps features are same as mentioned in iOS14
Source: apple.com
We at ManekTech can help you tapping into the market by integrating iOS 14 into your apps. Choose our iPhone app developers from a pool of talents on-board and hire for your business needs and we will get you an outstanding iOS application.
Stay informed and up-to-date on all the latest news from ManekTech.
Areas we serve
USA
4100 NW Loop 410, Suite 200, San Antonio, Texas, USA 78229
UK
7 Artisan Place Harrow, HA3 5DS
India
4th Floor, Timber Point, Prahaladnagar Road, Ahmedabad, Gujarat - 380015