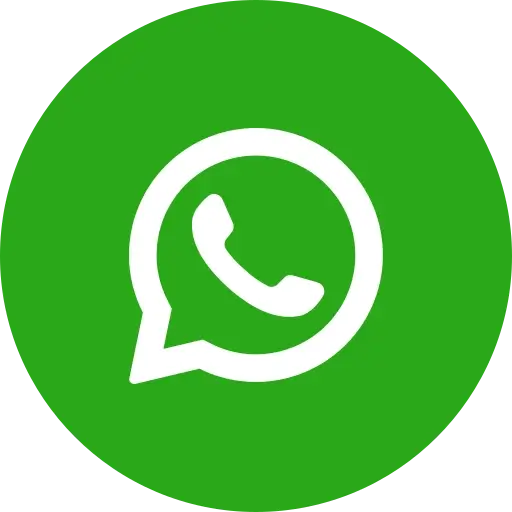 Windows has always been a stage for global innovation, and several international companies depend on it, and startups grow into household names. Windows powers the creation, connection, learning, and achievement of today's billions of people.
And now Windows 11 is here, and it has various features and specifications, through which you will be able to enjoy a more responsive experience.
With its extensive redesign and new features like a newly designed start menu, better support for multiple monitors and touchscreens, tighter integration with Xbox Game Pass, and several other improvements to the Windows Store, it's recognized as one of the most significant updates to Windows in the past six years.
Here in this article, we will look at a few important news regarding the latest Microsoft Windows 11 upgrade that you will enjoy installing the new Windows operating system.
Windows 11 Release Date:
Windows 11 is expected to release on October 5, 2021, but if you want to get your hands on an early release, you can try out the beta version.
People registered for a pre-release program via Windows Insider have been given a privilege where they can access the very early build.
Also, Windows 11 will reportedly get a single update per year instead of the two major updates that we currently receive with Windows 10. However, the security updates will still apply to all.
Specifications Required
Microsoft says that it is only compatible with processors produced after 2016-2017 - in other words, 8th generation Core and higher.
Also, here are some other basic specifications that you need to have on your computer/laptop if you want to install Windows 11:
Suitable for 64-bit processors or systems on chips that operate at least two cores at one gigahertz or higher

Minimum RAM of 4GB

Storage capacity 64GB or higher

TPM (Trusted platform module) 2.0 version

DirectX 12 Graphics card with WDDM 2.0 driver

Display greater than 9" diagonally and 8 bits per color channel

Need internet connectivity for a complete setup

UEFI, Secure Boot Capable as System Firmware

New Features Of Windows 11:
Many people have been waiting for this much-awaited update of Windows. But what all features does this update entail? Without much delay, we will tell you about the various new features you can have once you update to Windows 11.
Windows With Android Apps
This is the first time Windows users will be able to run Android apps. Toward the end of the year, the Microsoft Store will begin offering Android apps. Tiktok, Zoom, Disney+, and also apps like Microsoft Teams, Notepad will be added according to the company statement.
Enhanced Gaming Experience
There will be many changes coming to PC gaming with the new Windows 11 operating system. A lot of its graphics are immersive, and it's going to handle data at high frame rates with DirectX 12 Ultimate.
Also, the game loading time will be reduced due to the latest feature of DirectStorage, which will help store game data directly to the graphic card rather than the CPU.
Adding more to the gaming experience, Windows 11 is now coming with a built-in Xbox app. "Over 100 high-quality" games will be available to Xbox Game Pass subscribers, plus streaming via Xbox cloud gaming.
Multitasking with features like Snap Groups and Snap Layouts is now much easier with Windows 11. It allows you to reorganize your Windows and optimize your screen in real-time, so you can view all the information you need without scrolling.
Separate desktops can also be created by users and customized to their preferences. You can also access the desktop at the office, school, or gaming, depending on the situation.
With the new Windows 11, you can see news, weather, calendars, to-do lists, and your recent photos in updated widgets that you can slide over your desktop. Adding and removing widgets is entirely up to the user. It is also possible to display all widgets at once on a full-screen.
Checking the weather, news, and notifications on our phones is standard practice. But, with new desktop-only access, you can view similar curated views instantly. It appears like a sheet of glass sliding across your screen as you browse so that it won't interrupt you.
A new interface is included in Windows 11. Upgraded users will notice rounded corners on menus and a redesigned Start menu.
Additionally, Edge and File Explorer are displayed in the center of the screen. You can reposition the Start button or move these apps to a different location, however.
Also, users can now search for their favorite apps and preloaded features using a dedicated search button added in this new update by Microsoft.
How to Upgrade Windows 10 to Windows 11?
Once the Windows 11 update arrives, all you have to do is follow these simple steps to install the Windows 10 to Windows 11 upgrade.
Open Windows 10 on your computer.

Go to the settings tab.

Select Windows Insider Program.

You can then click the start button.

Now you need to link your Microsoft account to update your window.
You should be able to access your account in Windows Insider once you've logged in.

Select your Dev Channel insider settings.

Click on security and updates.
To see if any updates are available, click Check for Updates.

Once Windows 11 is released for public use, a pop-up will appear.

Click on the Windows 11 upgrade if your computer shows one.
How To Download Windows 11
To download Windows 11, you don't need to go to any external websites. If you already have Windows, finding new updates is simply going to the system updates section. Windows 11 will appear under your upgrade section when it becomes available.
In addition, you can download and install the domain directly from your computer by clicking on the Download and Install button.
The new Windows 11 operating system is exciting! So have fun with Windows 11!
Stay informed and up-to-date on all the latest news from ManekTech.
Areas we serve
USA
4100 NW Loop 410, Suite 200, San Antonio, Texas, USA 78229
UK
7 Artisan Place Harrow, HA3 5DS
India
4th Floor, Timber Point, Prahaladnagar Road, Ahmedabad, Gujarat - 380015