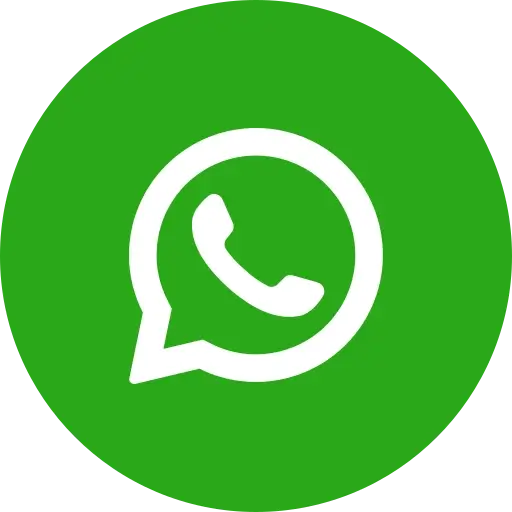 GrubHub, AirBnB, Uber, Spotify, Zillow, and Doordash are just a few examples of successful companies that all have one thing in common: an innovative custom software development company.
When it comes to harnessing technology to boost company performance, high performers use a more pragmatic approach. It's time to double the power and introduce ManekTech 2.0. Where our experts continue to offer a unique, interactive experience that allows companies and their leadership teams to analyze their potential. Our ascension to the major leagues began with our founding 11 years ago, and we've been on track ever since. Over 2000 clients spread globally ManekTech is now a force to be reckoned with
What Lead To 11 Years Of Success
The thrill that coursed through our veins on the first day of business hasn't diminished in all this time. We still get a kick out of pushing limits and making the seemingly impossible a reality for our clients." Mr. Devubha Manek, CEO of ManekTech, states
"So, you ask, what is the key to our success?" We have continually challenged the status quo over the last two decades and have continued to reimagine the future. ManekTech is turning 11, which, in my perspective, is a significant milestone, particularly in the ever-changing competitive market climate of delivering custom software development services.
A mix of creativity, tenacity, and curiosity to dig beyond the obvious and create value from previously untapped sources is what ManekTech 2.0 is going to be about. We will be enhancing the following:
Enhancing Technologies

Re-strategizing Customer Excellence

Untapping New Industries & Strategies
What Will ManekTech 2.0 Bring For Future?
Artificial Intelligence, Big Data Analytics, Cloud Computing, Blockchain, the Internet of Things, Augmented Reality, Virtual Reality, and Machine Learning technology trends have gripped the industry, but on the other hand, enterprises are wrestling with technology selection. ManekTech's 2.0 seasoned engineers will assist a number of customers in transforming digitally, removing the need for disjointed systems, lowering the need for legacy system maintenance, and selecting scalable digital solutions.
"It resides inside our DNA," said Devubha Manek, CEO, of ManekTech's resiliency. ManekTech is dedicated to providing trustworthy service to its customers. The world will not immediately revert to its previous state. We can't avoid being affected, but we can do our best to be well prepared. We have been developing best practices, technology, and solutions that efficiently preserve business continuity for our staff and clients in the case of an interruption."
Revolutionizing Old Methodology Into New
"It's not just about enjoying the event," he adds. It's all about honoring the individuals that made it all possible. We're honoring our team's unwavering commitment and pure Excellence, as well as their love for performance and a never-ending drive for innovation."
This year signals the start of a new era for ManekTech 2.0, in which the company will enhance old services, alter its operations, and continue to provide value to its clients while keeping aligned with the expectations of fulfilling more than 90% of the customer retention rate for the new normal, according to Mr. Devubha Manek. We recognize that we cannot predict the future, but we can guarantee our employees and clients that ManekTech is prepared. I'd say we're getting ready to embark on another 11 years of creativity together."
New Strengths from Core Elements
"I'm proud of yesterday, and I'm optimistic about tomorrow. But how can one summarise 11 years of digital business transformation? ManekTech is dedicated to being an innovator, and our success has been formed by this philosophy. We've come a long way from where we started, increasing not simply in terms of personnel strength but also in terms of service offerings. In this long walk of 10 years, we have been known as giving exceptional services for hiring dedicated developers for custom development segment and more." Said Devubha Manek, The CEO, of ManekTech.
The reduction of manual labor, repetitive chores, and paperwork are some of the most important aspects of ManektTech's software innovation. Our custom software development services may help you simplify business procedures resulting in better management of your company's performance. Furthermore, our excellent services are applicable to a wide range of industries, including retail, healthcare, eCommerce, fintech, travel and hospitality, manufacturing, and so on. Needless to say, all of our solutions are focused on adjusting to the "new normal" so that our clients may stay ahead of the competition without worrying about falling behind.
Conclusion
ManekTech 2.0 has been strengthening its position in the IT Outsourcing and Software Development environment for the past 11 years. It is a source of pleasure for us to be constantly listed on this verified list of technology organizations that dramatically provide a different approach to bespoke software development services with each passing year.
The countdown has begun, and ManekTech 2.0 is ready to go all out. Keep an eye out for ManekTech 2.0 cherished experiences and special plans for the next years!
Stay informed and up-to-date on all the latest news from ManekTech.
Areas we serve
USA
4100 NW Loop 410, Suite 200, San Antonio, Texas, USA 78229
UK
7 Artisan Place Harrow, HA3 5DS
India
4th Floor, Timber Point, Prahaladnagar Road, Ahmedabad, Gujarat - 380015