Google launched the Android 12 Developer Preview providing lots of new features and making it exciting for Android Application Development USA and other multinational companies.
Most developers offering exclusive Android App Development India and USA services expect changes to notification support, UI and haptic feedback enhancements, etc.
(Image Source: https://i.ytimg.com)
Currently, most of the features are hidden, and the community is slowly rolling out these, providing access to the first development of the Operating System. Using the same, developers can now install and work on it via compatible devices.
So next time when you hire Android developers, do ask them what new features Android 12 has to offer and how they can use it to make your apps productive.
Top Android 12 Features to Check Out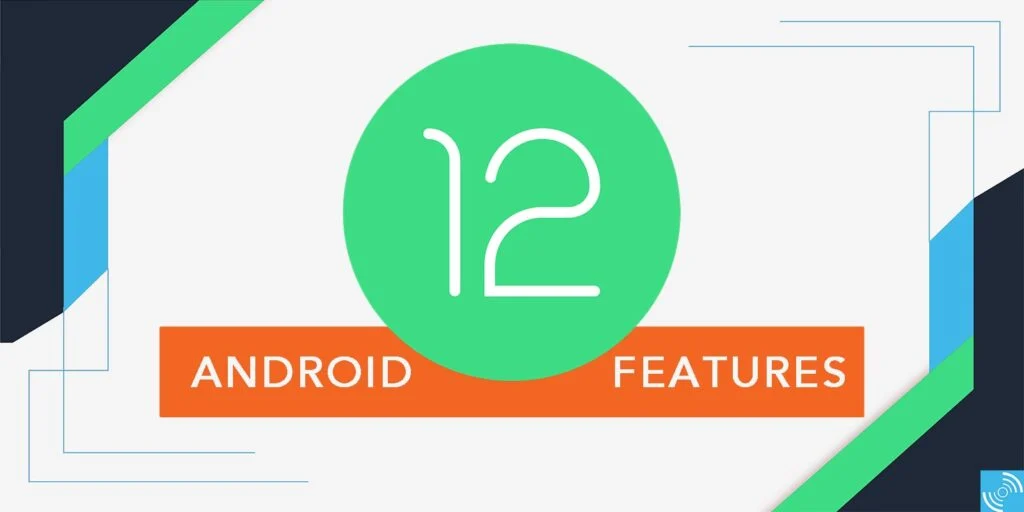 (Image Source: gizmochina.com)
Android 12 maybe be very much anticipated since it is going to have a lot of new features that can benefit the app makers. You can get your Android app development India to make the best of the apps to suit Android 12.
Here are some of the cool features of the Android 12 developer preview:
The Notification Panel
Google never let any Android release go without any noticeable changes on the quest for better aesthetics and usability for users. This year's release includes a fresh design and other enhancements on Notification Panel, specifically color changes - background color has a solid blue tint compared to white in Android 11.
Quick settings buttons are blue instead of gray. Some color changes are adopted in the dark mode, such as notification panels in dark gray color instead of black. With its initial release, it is suspected that the notification panel might have customizable colors for everything (based on wallpaper).
Other changes include remodeling of transitions and animations on the panel itself, along with targeted responses. This will help developers to remove middle man receivers and broadcast services.
Widgets Update
Apple launched the dynamics widget last year with iOS 12. On the same lines, Google has included a widget stack with which users can scroll along the widget left and right. Currently, this attribute remains hidden but is accessible soon.
AVIF Image support
To provide better image quality, Android 12 has included a feature to support AVIF Image format. This image format promises better quality images with no penalty for larger sizes of the pictures.
New Lock Screen
Android 12 brings a new lock screen with a translucent layer and different animations, which are a little more lively than unlocking and locking.
Accessibility Settings
The new Android 12 has introduced an improved Accessibility settings menu and primary options that are easily accessible from the main page. In contrast, other less utilized options like display size, font size, and color correction are presently grouped under Display and Text categories.
Android Updates through Google Play
Google plans to invest more in the Google Play System Updates. The primary purpose is to provide a more secure and stable environment across gadgets. With the Android Runtime module introduction, the Android 12 pushes updates to basic runtime and libraries.
This helps boost runtime, handle memory, and perform quicker Kotlin functions - with absolutely no need for a system update.
Easy Wi-Fi Sharing
To improve WiFi accessibility, Android 12 has introduced a 'Nearby' button under QR Code skipping to scan barcodes to transfer WiFi details to anyone. The connection details can be shared with multiple people without scanning everybody's codes at once.
Hidden Selfie for Pixel 5
Google is presently enabling Pixel 5 users the choice of hiding the punch hole in Android 12. A black bar in the developer menu can hide the selfie camera along with showcasing the status bar.
Cookie Management
Additional support for SameSite cookie behaviors to WebView is added in the new Android 12. It helps developers to announce in case a cookie is restricted on a particular site. This enhances cookie management across different applications and OS.
This feature is already supported by top Android browsers currently.
Improved Haptic Paired Audio
Google has enabled developers to couple the haptic feedback patterns with audio. These vibrations are taken from audio cues adding another layer of engagement for alerts or playback.
Multi-channel Audio
Improvements for multi-channel audio-based structural data include assistance for MPEG-H playback, resamplers, audio mixers, and optimizations in all 24 channels.
Reachability
In the current Android 12 launch, Google prioritized reachability. A one-handed mode is enabled, which works similarly to iOS. Once this feature is enabled, the user can swipe down in the gesture area to better reach the controls.
Another feature is added, which prevents users from reaching the top of the screen once the down-swipe gesture is turned down. It provides options to pick notification opening or one-handed mode for the same motion.
Debunking Debugging for developers
To simplify the testing of opt-in transformations, the company has made most of the apps toggleable. Developers can now forcefully enable or disable the changes separately from developer options.
Content Insertion
In Android 12, a unified API is introduced that allows users to accept content from any source via drag and drop, keyboard, or even clipboard.
Parting Note
Since it is a developer's preview, many features are currently hidden, and some of them could change entirely until its official launch. So as an innovative company, ensure that your team offers Android Application Development USA services.
With the Android 12 developer's preview launch, Google is trying to save most of the new features with the Google I/O launch for later this year, as it seems with the published timelines of promising releases every month till August.
Stay informed and up-to-date on all the latest news from ManekTech.
Areas we serve
USA
4100 NW Loop 410, Suite 200, San Antonio, Texas, USA 78229
UK
7 Artisan Place Harrow, HA3 5DS
India
4th Floor, Timber Point, Prahaladnagar Road, Ahmedabad, Gujarat - 380015